Is this a kingdom or democracy? asks Imran Khan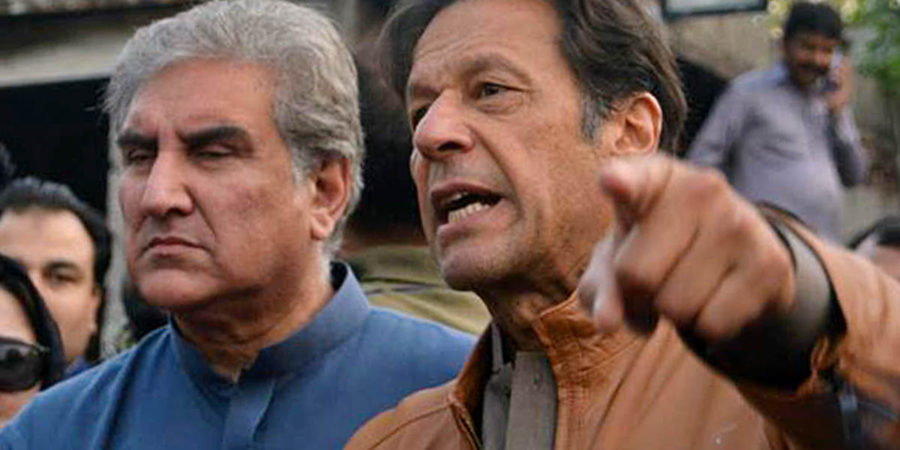 ISLAMABAD: Imran Khan on Friday vowed to not rest until Prime Minister Nawaz Sharif is held accountable for what the PTI chief called his [PM's] "corruption" even as Awami Muslim League (AML) chief Sheikh Rasheed dared the government to try and arrest him.
"Is this a kingdom or a democracy?" the PTI supremo asked outside his Bani Gala residence. "What crime have we committed? Why did they stop me from going to Rawalpindi?"
"When IHC directed [authorities] not to block Islamabad then why was Bani Gala sealed?"
Explaining his decision to not resist police in reaching Rawalpindi, Imran said: "We were going to Pindi to prepare for Nov 2, but when they [police] stopped us we established that there is no point in doing this today when our target is Nov 2."
He said he would show during the Islamabad protest "what the power of people actually is".
"I will follow you till my last breath," he warned Nawaz Sharif. "If you put me in jail, I will come after you when I get out."
Imran further alleged that although Nawaz chants the mantra of democracy, he does that "just to safeguard his corruption".
"To hide his corruption, he does not respect any law… to hide his corruption, he uses the language of Modi against Pakistan Army," Imran alleged.
He said even "30,000 policemen" cannot stop him from going to the capital on Nov 2 and directed party workers to avoid arrest and gear up for the planned protest in Islamabad.
Later in the evening, a scuffle broke out between PTI workers and police near Imran Khan's residence. The PTI chief ordered his personnel photographer to grab the situation on camera.
Currently the PTI leaders are monitoring the media coverage of today's activities inside Imran Khan's Bani Gala residence. The workers and media persons, however, are not allowed to enter into the residence.