Shahbaz files Rs26bln defamation suit against Imran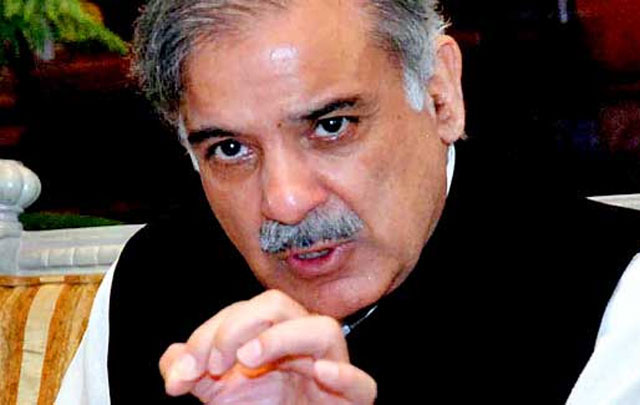 Punjab Chief Minister Shahbaz Sharif on Friday filed a Rs26 billion defamation lawsuit against PTI Chairman Imran Khan.
The defamation lawsuit notices were sent to Khan's residence in Lahore's Zaman Park and Islamabad's Banigala and submitted with the PTI secretariat as well.
PTI chairman Imran Khan had alleged earlier this week that Javed Sadiq, a Canadian businessman of Pakistani origin and executive director of China State Construction Engineering Corporation, had been acting as front-man for Shahbaz Sharif and had made billions of rupees in commissions.
"He has eaten Rs15 billion, and has an additional Rs26bn by now," Imran claimed. "He is Shahbaz Sharif's front-man. He takes money for Shahbaz Sharif," the PTI chief alleged at the time.
The notices stated that if Khan does not revoke his accusations and apologise, the defamation suit against him would be pursued in full force.