Musharraf close to acquittal in BB case: lawyer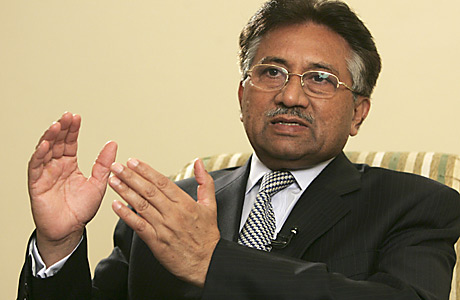 ISLAMABAD: The lawyer of former president retired General Pervez Musharraf thinks the general is inching closer to his acquittal in the Benazir Bhutto murder case as the prosecution is struggling to produce the last witness against him.While the prosecution's case against Mr Musharraf was based on four witnesses, in the previous week the prosecution has already dropped one of them — Ejaz Shah, the former chief of the Intelligence Bureau.Also read: Material witness in Benazir murder case 'amends' his statement
The former president was implicated in the Bhutto murder case in 2010.
The prosecution's case against him was based on the statements of the four witnesses.
Four to prove a case
These were: former interior secretary Syed Kamal Shah; former director general of the National Crisis Management Cell (NCMC) retired Brig Javed Iqbal Cheema; former IB director general retired Brig Ejaz Shah; and the US lobbyist Mark Siegel.
Of these four, two — Kamal Shah and Mr Cheema — had recorded their statements before the anti-terrorism court in January this year.