Mass shooting in Fort Worth, Texas, leaves 3 dead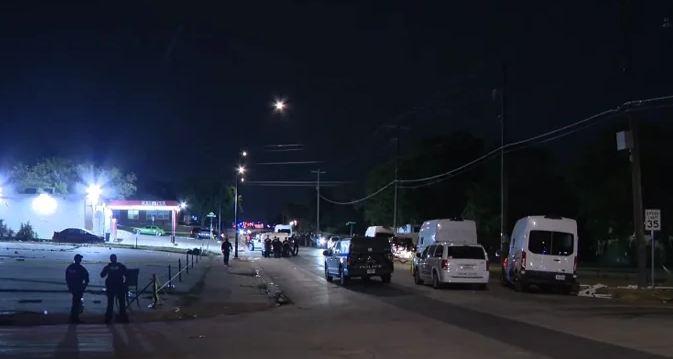 Texas: In yet another incident of a mass shooting, a gunman opened fire in Texas late Monday killing three and leaving eight others injured in a parking lot in Fort Worth, according to the police.
Police noted that it was hours after the annual ComoFest had ended, but there were still a lot of people in the area.
One was found dead at the scene while two others succumbed to their injuries as police rushed to the reports of a mass shooting in Texas.
The shooting happened just before midnight at 3400 Horne Street in the Como neighbourhood in southwest Fort Worth.
It's unclear if the juvenile is one of the victims who died.
The conditions of the eight victims still in the hospital were unknown.
Police are unsure how many shooters there were or what the motive was. No arrests have been made.
Police also noted that the other eight were also hospitalised and their conditions remain known.
Some of the victims of the shooting were transported to the hospital via private vehicles with some through ambulance.
Police said it's believed ten victims were adults and the other is a juvenile, reported CBS News.
There has been no information about the number of armed suspects and the motivation behind the shooting is still not known, but the police have started an investigation.
Fort Worth Police Sgt. Jason Spencer told reporters there was a "large crowd gathering" in the parking lot at the time of the shooting just before midnight.