GB CM Khalid Khursheed disqualified in fake degree case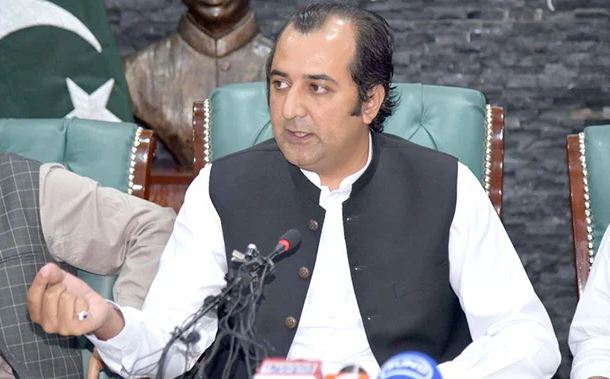 GILGIT: Gilgit-Baltistan's Chief Court Tuesday disqualified Chief Minister Khalid Khursheed — a leader of the embattled Pakistan Tehreek-e-Insaf (PTI) — for holding a fake degree under Articles 62 and 63 of the Constitution of Pakistan.
A three-member larger bench — Justice Malik Inayat Ur Rehman, Justice Jauhar Ali, and Justice Mushtaq Muhammad — announced the verdict on the plea filed by Pakistan Peoples Party (PPP) GB Assembly member Ghulam Shahzad Agha.
The former CM's lawyer, Asadullah Khan, argued that the articles do not apply to GB, but the complainant's counsel informed the court that they applied to the region — based on which the court issued its judgment.
The Higher Education Commission (HEC) had in May withdrawn the equivalence letter for the LLB degree issued to the chief minister after learning that it was "fake".
Then, the commission also blocked and blacklisted his CNIC and name on its web portal, according to The News.
"This commission approached the University of London for re-verification of your LLB degree, transcript, and letter of certification provided by you in a sealed envelope to the HEC," HEC wrote in a letter to the ex-CM.
"The university has disclosed that the envelope and its contents (a copy of the degree certificate, a letter of certification, and a transcript) were not issued by the University of London."
"Therefore, the HEC equivalence letter of even number dated September 23, 2022, issued to you is hereby withdrawn or cancelled."
The degree presented by Khursheed had glaring differences like paper quality, embossed stamp, font, and signature when his verification letter was compared with other verification letters issued by the same department at the University of London in the same time frame for other students, a source told The News.
Khursheed had attached a fake degree from the University of London in his nomination papers, after which the HEC officially requested the University of London to verify his degree, which was declared as "fake" in an official response by the institution.
The now-former chief minister had joined the PTI in 2018 and was elevated to the position of Diamer- Astore's divisional president.
When GB headed towards general polls in 2020, PTI's former GB president Jafar Shah passed away due to coronavirus.
The sudden death created a vacuum, and during that time, given his qualifications, which have now turned out to be fake, PTI nominated Khursheed for GB's top post.