Lithuania's diplomats leave Beijing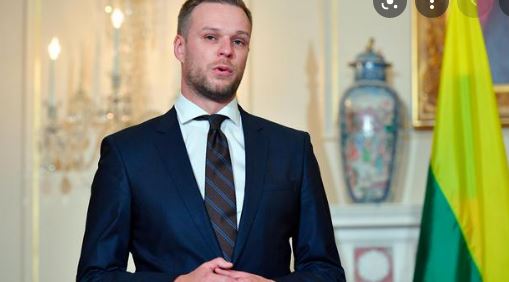 DNA
BEIJING: Lithuanian diplomats in China returned to Vilnius for consultations, according to the Foreign Ministry. Vilnius called back its diplomats in response to Beijing's efforts to downgrade its embassy.
Lithuania's top diplomats in Beijing left for Vilnius on Wednesday amid worsening bilateral relations with Chinaover Lithuania's decision to develop diplomatic ties with Taiwan.
According to a statement on the website of the Lithuanian Foreign Ministry, the country's "Charge d'affaires ad interim in China, Audra Ciapiene, returns to Vilnius for consultations."
Reuters reports all 19 Lithuanian Embassy personnel and dependents left Beijing and were on a plane to Paris. A diplomatic source said they left due to "safety considerations" in response to "intimidation."
Foreign Minister Gabrielius Landsbergis confirmed the diplomats' departure in a press briefing. He responded to a question about the reports of Lithuanian diplomats facing pressure in China, "Uncertainty creates various possible interpretations."
Landsbergis added, "I want to say very strictly that this is not the closure of the embassy."
Local news outlet Delfi reported that the ministry said there were currently discussions between Beijing and Vilnius regarding the status of the countries' diplomatic missions in the other's respective capital. Vilnius is awaiting a decision as to whether Beijing will extend the accreditation of Lithuanian diplomats in China.
In the ministry's statement, Vilnius said the embassy would operate remotely for the time being and consular services for Lithuanian citizens in China would continue but in a limited capacity.