Legendary actor Kamal Ahmed Rizvi passes away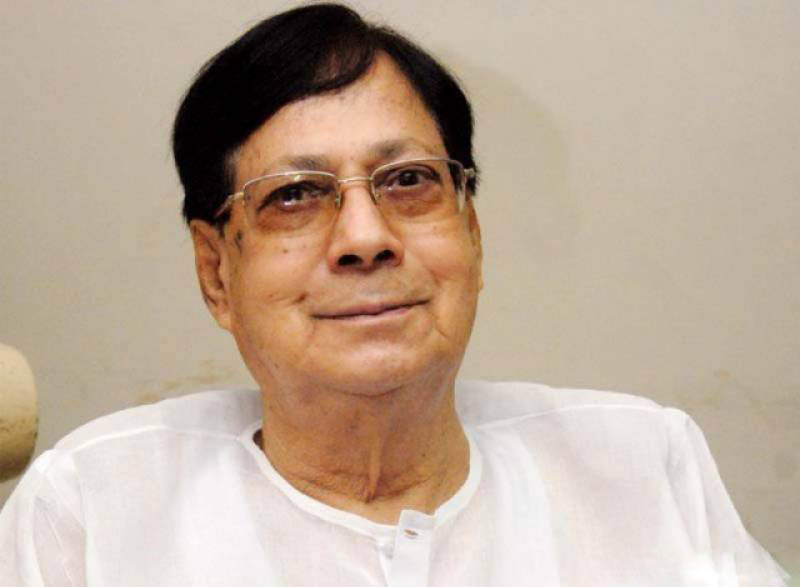 KARACHI: Famous actor, drama writer Kamal Ahmed Rizvi has passed away, DNA News reported on Thursday.
The actor was ill for a long time and receiving treatment in local hospital.
Rizvi got popularity from his famous drama Alif Noon in which he was paired with famous comedian Rafi Khawar, popularly known as Nanna.
Speaking on his life and personality, renowned actor Toqeer Nasir said that Kamal Ahmad was not only a great actor but he had a noble soul too.
Being a human being, he was holding all the attributes which are necessary to form a complete and ideal personality, said Toqeer.
Comedian and actor Umer Sharif also payed rich tribute to the late actor, Kamal Ahamd Rizvi and prayed for his salvation.
Kamal Rizvi was born in 1930 in city of Gaya and moved to Karachi at the age of 19. He became a household name at the peak of his career.
He is considered as one of the founding fathers of theater in Pakistan.
He had distanced himself from the industry since a long time because of illness.
Politically he was impressed by the communist ideology from where he got into writers association and went onto become a successful craftsman of his field.
The legend has worked with names like Zia Mayuddin and so many others.
He was impressed by the writings of Saadat Hassan Manto and considered him one of the best.