Lashkar-e-Jhangvi eliminated in Punjab: CTD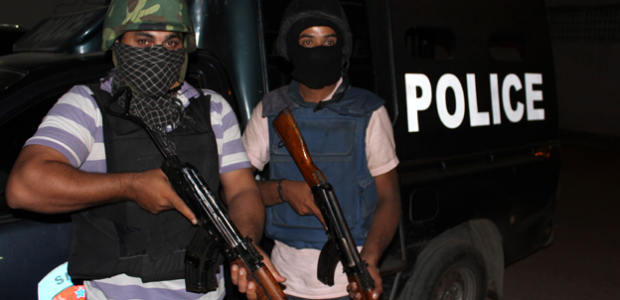 LAHORE, 21 OCT (DNA) – Various operation carried under the National Action Plan (NAP) in Punjab by security forces have dropped terror activities to 71% in the province. The major reason behind this visible decrease in terror activities in the elimination of Lashkar-e-Jhangvi.
Outlining the latest accomplishments of Counter-Terrorism Department (CTD), banned outfit Lashkar-e-Jhangvi (LeJ) has been completely eliminated in Punjab. At least 107 terrorists have been killed, 297 arrested and 55 sent to jail.
Comprehensive action was also taken against the authorities as 125 people were detained by the security forces. During CTD's joint operation with intelligence agencies, 101 kilograms explosive material, five suicide jackets, 35 grenades, more than 200 detonators, 15 rocket launchers and 21 kalashnikovs were recovered.
CTD has revealed that 650 active members of banned outfits and 123 individuals who were accused of providing financial assistance to the terrorists were taken into custody. Furthermore, the process of geo-tagging is also being concluding rapidly as the course of action has been completed in 13978 madrassas, 61000 mosques and 300 worship places.
The ambitious "plan of action" introduced after terrorist attack on Peshawar's Army Public School in December 2014 included a wide range of measures including constitutional amendments, banning space for terrorists in electronic and print media, destroying their communication systems, and the repatriation of Afghan refugees.
The plan also includes cutting financial aid to terrorists, preventing banned organisations from operating with new names, the formation of special anti-terrorism force and regularization of religious seminaries known as madrassas. DNA