Kulsoom Nawaz's nomination papers challenged in ECP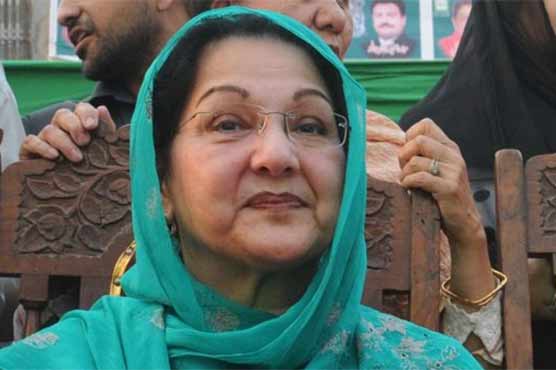 LAHORE, AUG 15 (DNA) – The nomination papers of Kulsoom Nawaz, wife of former premier Nawaz Sharif and contestant of ruling party for NA-120 by-election, have been challenged in the Election Commission of Pakistan (ECP) by Ishtiaq Chaudhary of Pakistan Awami Tehreek.
The petitioner has taken the stance that Pakistan Muslim League-Nawaz (PML-N) is registered on the named of Nawaz Sharif, who has been ousted by the Supreme Court (SC) of Pakistan, and the name of a disqualified person's party cannot be used in the election.
Furthermore, it is requested that Kulsoom Nawaz has not affixed her Iqama with the presented documents, therefore, her nomination papers should be rejected.
Let it be known that 65 candidates have submitted their nomination papers for the NA-120 seat, which fell vacant due to the ouster of Nawaz Sharif.
The process of inspection of the nomination papers has started from today (Tuesday), and will continue till August 17. The returning officer has summoned Kulsoom Nawaz on Wednesday, and Pakistan Tehreek-e-Insaf (PTI) candidate Dr Yasmeen Rashid on Thursday. The by-election will take place on September 17.