KP NAB arrests 9 officials for embezzlement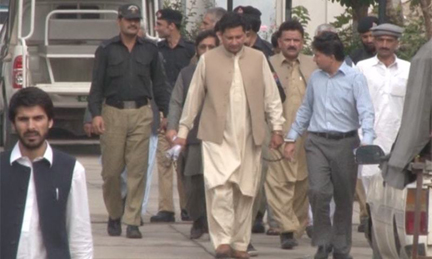 PESHAWAR: The National Accountability Bureau (NAB) Khyber Pakhtunkhwa (KP) arrested nine officials, including two serving 19-grade District Management Group officers, allegedly involved in the misuse of authority and embezzlement of funds.
Serving Additional Secretary Planning and Development Dr Amber Ali BPS-19, Serving Director General Independent Monitoring Unit Zulfiqar Khan and Deputy Director Audit Muhammad Aslam Rafique were among the arrested, says a NAB statement.
Amber Ali is said to be son-in-law of former KP senior minister and KP chapter PPP leader KP chapter Rahim Dad Khan.
The officials are suspected of embezzling funds through ghost schemes amounting to Rs100 million which was allocated for development under the People's Works Programme for the Mansehra and Torghar districts.
Amber Ali and Zulfiqar Khan were posted as Deputy Commissioners in Mansehra at the time of the alleged embezzlement.
Contractor Abdul Mustafa, Tehsil Officer Muhammad Bashir, Accountant Maqbool Rehman, Assistant Tehsil Officer Abdul Hamid and sub-engineers Raziq and Azar Jalil were also arrested. The suspects will be produced before the NAB court for physical remand.