Sri Lanka keen to promote trade with Pakistan: envoy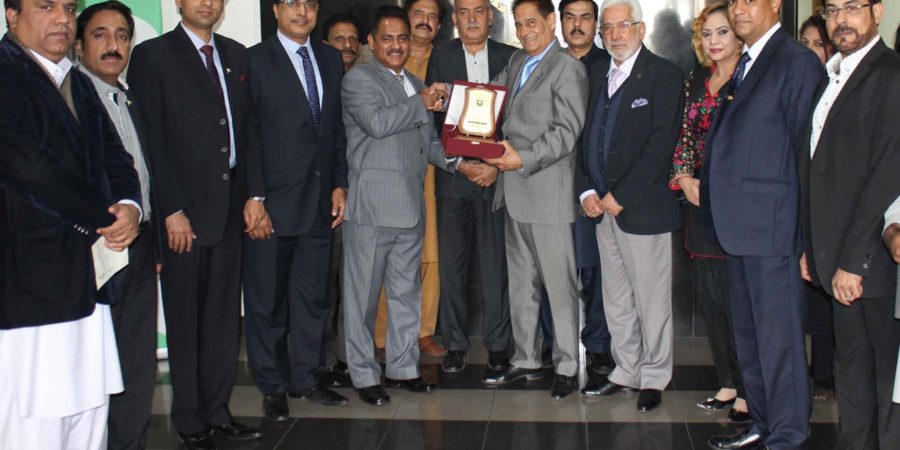 ISLAMABAD, DEC 13 (DNA) – Sri Lanka is keen to promote trade with Pakistan as enhanced trade would help in improving living standards of the people of both countries.
This was said by Major Gen. ® Jayanath Lokukatagodage, High Commissioner of the Democratic Socialist Republic of Sri Lanka while addressing business community at Islamabad Chamber of Commerce and Industry.
He said Pakistan is the second largest trading partner of Sri Lanka in South Asia and there are numerous fields in which both countries can develop mutual collaboration.
He said Sri Lank has introduced liberalized investment regime and free of cost land is offered to foreign investors for investment in specific sectors.
He said Sri Lanka can be considered as one of the most attractive investment destinations in South-East Asia region due to its resilient economy, supportive government policies, educated and adaptable workforce, access to key markets, fast developing infrastructure and vibrant business environment.
He urged that Pakistani investors should explore Sri Lanka for investment opportunities in areas of interest.
He said Pakistan is providing important defense cooperation to Sri Lanka and added that agriculture & tourism have good potential for bilateral cooperation. He said both countries should focus on organizing trade fairs on reciprocal basis to boost up trade. He said ICCI should take a business delegation to Sri Lanka and assured that his embassy would provide all necessary cooperation to make its visit successful.
Speaking at the occasion, Khalid Malik, Acting President, Islamabad Chamber of Commerce and Industry said that Sri Lanka is the first country with which Pakistan had signed a Free Trade Agreement (FTA) in 2005, but bilateral trade of around US$ 325 million is negligible.
He said both countries should give enhanced role to private sectors for improving trade volume.
He said Pakistan is exporting cement, pharmaceuticals, textiles, bed wear, vegetables & rice to Sri Lanka while its many other products including IT, handicrafts, leather products, surgical items could capture good share in Sri Lankan market.
Tahir Ayub Vice President ICCI, Zubair Ahmed Malik, Naeem Siddiqui, Khalid Chaudhry, Amin ur Rehman, Shiraz Ahmed Siddiqui, Raja Abdul Majeed, Ms. Nasira Ali and others were also present at the occasion.=DNA