Karachi will host four matches in next edition of PSL: Najam Sethi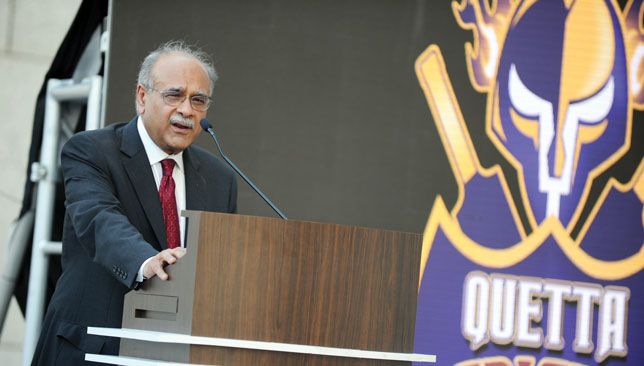 LAHORE, SEPT 01 (DNA) – : Pakistan Cricket Board chairman Najam Sethi on Friday said that Karachi will host at least four matches in the next edition of Pakistan Super League (PSL).
Sethi said that he and his team tried their best to convince the ICC to hold at least one World XI match in Karachi but
"They (the foreign security teams) say you opened a window of opportunity for Lahore with PSL final now open the same for Karachi through PSL, we will come" he said while answering a question about bringing international cricket back to country's largest city.
Sethi explained that the Punjab government's Safe City Project helped his cause as some Britishers are helping the provincial government with the project who briefed the international security teams, adding that they will hand over the Standard Operating Procedures (SOPs) to the Sindh government to be implement and a security company will be invited to oversee the arrangements which will pave way for at least four PSL matches in the port city.
He added that Rs1.5 billion have been released to renovate the cricket stadium in Karachi.
PSL final opened 'window of opportunities' 
Sethi said the successful hosting of the Pakistan Super League (PSL) final in Lahore opened a window of opportunities and played a vital role to bring the World XI series.
He said when he was the appointed chairman, the patron said there were two main objectives – to revive international cricket in Pakistan, and to have an improvement in cricket ranking.
"We never received an support from the media, but rather only criticism," he said, but he was adamant by improving ranking, taking disciplinary action, and hosting the PSL.
He said that there are two instances when our patriotism increases – one during war which people shun ethnicity, and another during cricket, and this eventually motivated him to work for the sake of Pakistan.
"There are still a lot of hurdles for the World XI series," he said. "Many people have opposed us but I will write about them at a later stage."