Japanese self defense forces day celebrated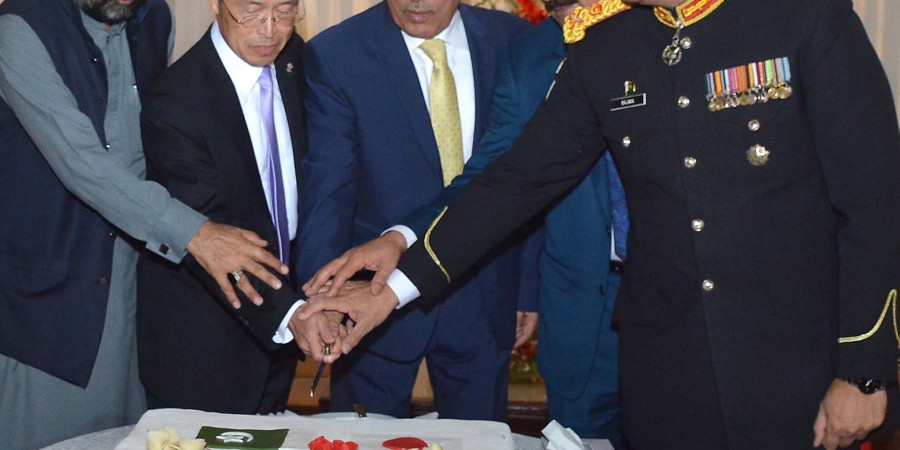 ISLAMABAD, June 01,(DNA): Ambassador of Japan to Pakistan,Takashi Kurai and Mrs.Rieko Kurai Hosted. A reception to celebrated the 62nd Anniversary of the Japan Self-Defense day. Lieutenant General Qamar Javed Bajwa, Inspector General Training & Evaluation, General Headquarters, was the chief guest on the occasion.
Colonel Koji Hirata, Defense Attaché, Embassy of Japan, represented the Japan Self-Defense Defense Forces. The reception was attended by the parliamentarians, senior civilian and military officials of the Government of Pakistan, members of the diplomatic community and other important dignitaries from the public and private sectors.
Self-Defense day celebrates the establishment of the Japan Defense Agency and the inauguration of the Japan ground, maritime and air self defense forces on 1st July,1954. The Japan Defense Agency was upgraded to the Ministry of Defense in 2007.- DNA
===============