Courts can't announce verdicts to please someone, says CJ Jamali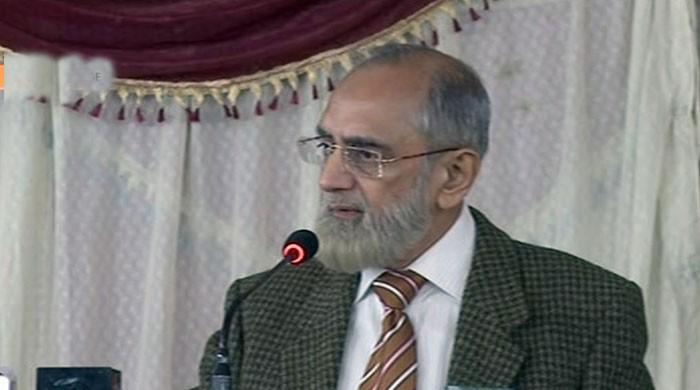 LAHORE, DEC 10, (DNA) –  Chief Justice Anwar Zaheer Jamali said on Saturday that the courts cannot announce verdicts to please someone or in the face of pressure due to media hype.
Speaking at a ceremony here, Justice Jamali said the courts in Pakistan were completely independent in their judgments and they were not under any kind of pressure. "For us, delivering just is the most important thing," he added.
"We cannot give a verdict to please someone or by getting under pressure because of media hype," the chief justice of Pakistan said. "The judicial system is not just meant for verdicts, it is rather meant for providing justice to people."
He went on to say that prevailing social evils were weakening the country and if other institutions fail to do their job, then the judiciary is charged with double responsibility.
Meanwhile, Chief Justice Lahore High Court (LHC) Mansoor Ali Shah stressed on a collective thinking urging masses to follow rules and procedures, adding, "Personal priorities are meaningless".
"The high court has five-hour duration in which it is supposed to deliver justice to people in any case," he said, while addressing the ceremony at the LHC.
Justice Mansoor Ali Shah also urged the lower courts to spend time hearing cases of litigants.