ISPR says rescue operation in underway in Chitral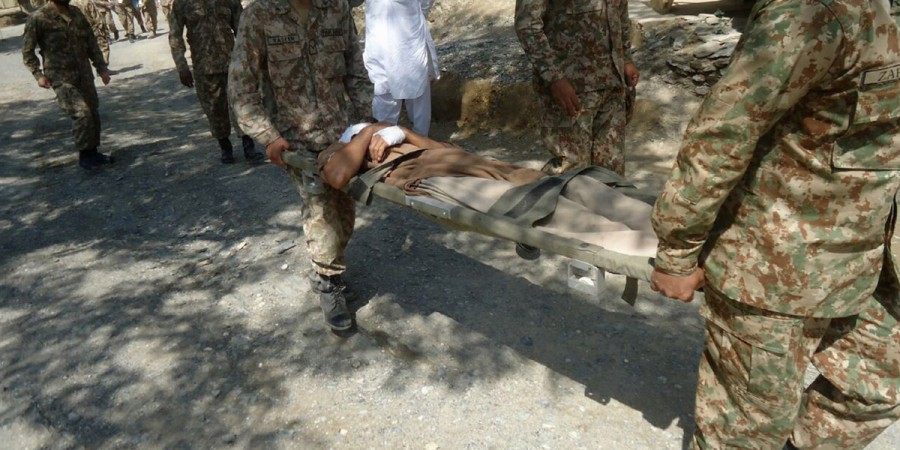 RAWALPINDI, July 03 (DNA): The army troops are engaged in relief and rescue operation in Chitral following the flash flood, said a press release issued by Inter-Services Public Relation (ISPR) on Sunday.
According to the statement, as many as five houses of village Ursoon completely washed away and army troops are busy since last night in rescue and relief operation in the village.
It may be noted that as many as thirty-one people have died while several others went missing due to heavy rain and flash flood in Drosh area of Chitral.
According to District Administration Chitral, the flood also washed way a mosque and several houses, a private news channel reported
Troops provided Food, tents and medical aid to affected people in Ursoon village. Lama heliopter of Army made 5 trips from Chitral to Ursoon and evacuated the injured. Search operation for missing persons is also in progress.
Khyber Pakhtunkhwa government has launched rescue services in the affected whereas the provincial has asked National Disaster Management Authority (NDMA) to provide helicopter for the relief operation.
Chief Minister of Khyber Pakhtunkhwa Pervez Khattak announced compensation of Rs. 0.3 million for the families of the deceased persons.
Maghfirat Shah, District Nazim of Chitral, said that the death toll may increase whereas authorities were facing problems as routes leading to the area were also affected by the floods. DNA