Islamic Emirate Reacts to UN's Assessment of Afghanistan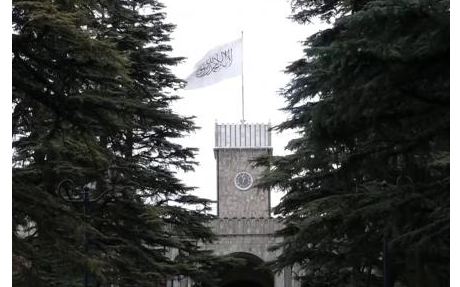 KABUL, NOV 21: The Islamic Emirate in a document to the United Nations articulated its stance towards the assessment of the situation of Afghanistan conducted by a UN team, saying that it welcomes recommendations that support the strengthening of the national economy of the country and opening of the pathway to the recognition of the "current government" and "encourages regional connectivity and transit via Afghanistan."
However, it stressed that Afghanistan "should not be viewed as a conflict zone where foreign-imposed political solutions like intra-Afghan dialogue are deemed necessary, and neither should the time of the international community be wasted with such endeavors."
Earlier, in a document accessed by TOLOnews, UN Secretary General, Antonio Guterres, in an assessment to the UNSC, provided a range of recommendations for the reintegration of Afghanistan into the international community.
The recommendations included building confidence by addressing the immediate needs of Afghans; continuing cooperation on key security, regional and political issues; a roadmap for reintegration of the state of Afghanistan into the international system and mechanisms to support engagement.
Guterres also called for the appointment of a new UN envoy and start of intra-Afghan negotiations to result in the formation of an inclusive government.
However, in a recent document seen by TOLOnews, the Islamic Emirate, addressing the UN, stressed that the establishment of the parallel mechanism by the UN is unacceptable.
The Islamic Emirate's spokesman, Zabiullah Mujahid, in a voice message to TOLOnews confirmed the accuracy of the document.
"Yes, we confirm it. The Ministry of Foreign Affairs of the country sent it to the UN," he said.
It said that Afghanistan has a strong central government that is perfectly capable of independently managing its internal affairs as well as conducting its own diplomacy, "hence the establishment of parallel mechanisms by the United Nations such as a Special Envoy are unacceptable."
The document noted that Afghanistan should not be viewed as a political vacuum or an ungoverned space.
It stated that the interim Afghan government is "obligated to take into consideration the religious values and national interests of the country during all engagements and will not allow anyone to interfere in our internal affairs."
The document also highlighted the situation of human rights, regional security, narcotics and the inclusivity of the interim government of Afghanistan.
The document noted that the interim Afghan government will continue to strive to broaden the makeup of governance to the greatest extent possible but stressed that any attempts to bring back "failed figures from the past or form a shares-based government is in stark conflict."
"It is also worth noting that along with a range of other issues, the definition of inclusiveness varies profoundly between Afghans and some foreigners," it reads.
According to the document, approximately 23.4% of all civil servants are women.
The document said that over the last two years, no security incident has occurred where the source is in Afghanistan and that the interim government has established a large and well-trained security force that has effectively provided security and combated Daesh.
"Despite unilateral, malicious, and illegal sanctions, not only has the Islamic Emirate rescued the national economy from a total collapse but it has also launched large infrastructure projects," the document said.