Is Imran Khan marrying a third time?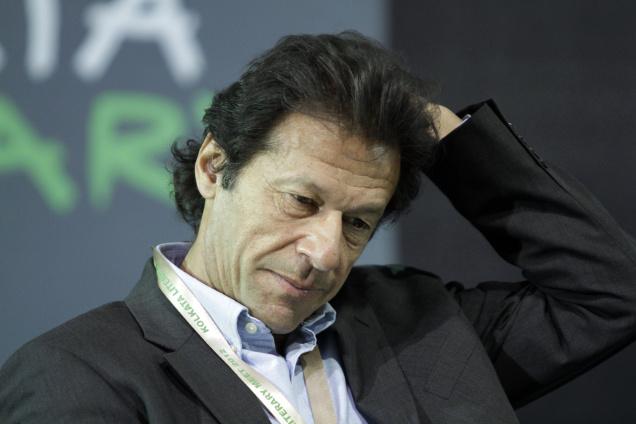 Is Imran Khan set to marry a third time? Has he already tied the knot in a sneaky ceremony?
All this and more is the subject of great speculation today in Pakistan, as the media began reporting that PTI leader Imran Khan is on the road to holy matrimony — again.
Some unconfirmed reports state that Imran Khan has already married a woman belonging to a Maneka family a few days ago in London. Sources say his wife's name is Maryam.
As the news began to circulate, PTI Information Secretary Naeem ul Haque took to Twitter to claim the news was baseless.
"Rumours about IK getting married are totally wrong. He is spending time with his boys in England and will be back in Pakistan on Sunday"
However, observers can't help but draw parallels to Imran's brief marriage to Reham Khan, which was also from the PTI leader and his party members.
Social media is thick with rumors, and some commentators claim to know the details on Imran's possible union.
 Secretary Naeem ul Haque said "Let me clear the air. Imran khan's spiritual leader is my relative. She is getting him married but I'm sure the girl isn't from Maneka clan"
Television channels are also reporting that Imran is making a decision based on advice from a spiritual leader named Bushra who has reportedly said he cannot become Prime Minister if he remains unwed.
Imran Khan has yet to comment on this matter himself.