Iran ready to help Pakistan overcome energy deficiency: envoy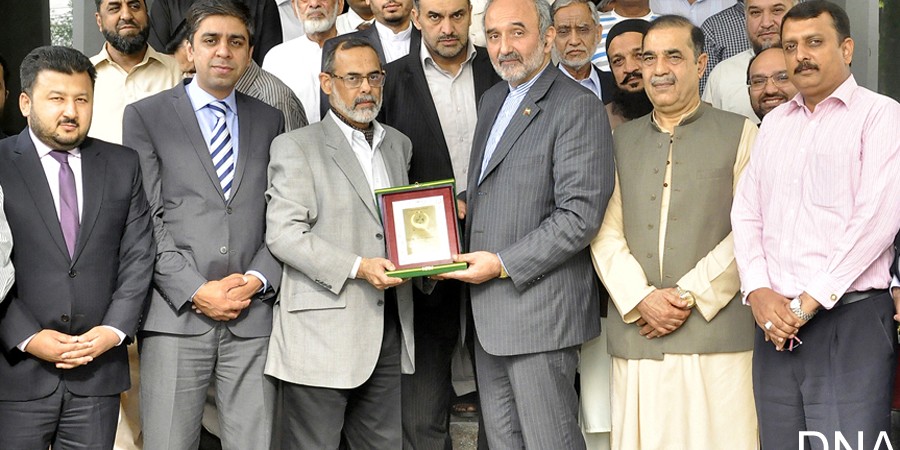 RAWALPINDI, MAY 02 (DNA) – Iranian ambassador Mehdi Honardoost, paid a visit to the Rawalpindi Chamber of Commerce and Industry (RCCI) here on Monday.He was accompanied by Commercial Attaché Mustafa Razavi. President RCCI Mian Humayun Parvez, Senior vice president Saqib Rafiq, vice President Muhammad Aqil Obaid, Group leader Sohail Altaf, former president Syed Ali Raza, , members of the executive committee and a large number of traders and industrialists were also present on the occasion.
In his address Iranian ambassador said that Pakistan and Iran have an old history and they are culturally, historically, linguistically and religiously attached with each other. There are tremendous opportunities to improve the trade relations between the two countries.
Pakistan is facing a huge energy crisis and Iran has an enough power source in term of electricity and gas, he added. We are ready to help Pakistan to meet its energy shortage through cheap Iranian gas.
Sanctions have been now lifted up by the world powers. Iran Pakistan India gas pipeline project needed to be reactivated here. We have signed preferential trade agreement and its operational since 1st September 2006. Ambassador Honardoost showed his government's resolve to reactivate bilateral trade relations and said that joint commission is working hard to finalize the draft of Free trade agreement.
The Iranian envoy said that Iran is a big market and Pakistani goods have a good reputation and value in Iranian market. There is a big demand of Pakistani basmati Rice, he added. He said that since sanctions have been lifted up, our oil industry will get more boom so we need skilled workers from Pakistan. We are improving the banking channels to address the LC issues and air links with direct flights from Tehran to Islamabad.
He emphasized on the improved relationship between chambers to chamber. Mehdi Honardoost assured his full cooperation and said that Iran is keen to further strengthen relations with Pakistan, which are mutually beneficial to the people of both countries.
In his welcome address, President, Mian Humayun Parvez said that the trade volume between the two countries is about 1 billion dollar and it is very low. This has to be increased and suggested that exchange of Delegation is important, Single country Exhibitions can be a great source of introducing products in each other's Market, he said.
He urged Iranian envoy for the exchange of business information and opportunities and better interaction between people to people. A presentation was also given to the ambassador related to the RCCI upcoming and past events.=DNA
====