Instead of improving, relations with the IMF deteriorating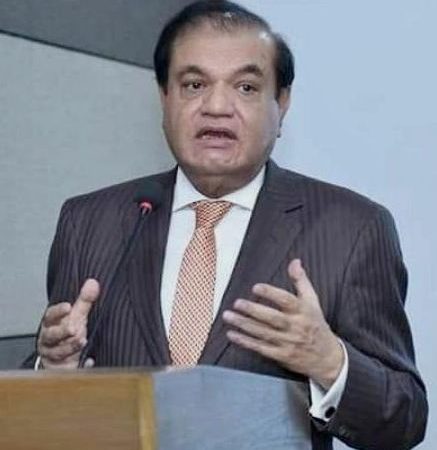 Karachi, /DNA/ – Chairman of National Business Group Pakistan, President Pakistan Businessmen and Intellectuals Forum, and All Karachi Industrial Alliance, and former provincial minister Mian Zahid Hussain said on Friday that the IMF has expressed its concerns about the federal budget, which are contrary to the expectations of the Prime Minister.
Pakistan's relations with the international organisation are deteriorating instead of improving, which worries the business community and affects their confidence, he said.
Mian Zahid Hussain said that the government has so far controlled the current account deficit by restricting imports, which has saved Pakistan from default, but this year Pakistan has to repay or rollover $20 billion in debt.
Talking to the business community, the veteran business leader said that repaying the debt is impossible without the IMF, so this fact should be accepted; otherwise, the country will go bankrupt.
The business leader said that the current budget is being considered by the IMF as a political budget, in which reforms in the energy sector have been ignored and steps have not been taken to widen the tax base.
The IMF considers that remittances of one hundred thousand dollars a year have been allowed, amounting to an amnesty scheme.
Mian Zahid Hussain said that many countries have seen worse conditions than Pakistan, but they came out of the crisis due to strict measures.
In 1991, neighbouring India was left with $1.2 billion and was going bankrupt. The IMF and World Bank also turned away, but its political leadership accepted the challenge, and now that country has become a major economic power.
India has had many changes of government since 1991, but none have changed the economic policies that have made it the third-largest economic power.
Mian Zahid Hussain further said that currently, production, exports, remittances, and employment in the country are continuously decreasing while inflation and anxiety are increasing and serious economic and social problems are arising.
Achieving the revenue targets in the budget is impossible without increasing the tax base. Instead of reducing expenditure in the budget, it has been increased, leading to excessive borrowing from local banks, which has also fuelled inflation.
A realistic review of the current budget has become necessary to bridge the trust deficit between Pakistan and the IMF, he said.
Mian Zahid Hussain said that the country can be saved by important decisions including privatisation, import substitution, energy reforms, and a reduction in business costs.
Otherwise, he said, the government coming after the current government will have to face more stringent conditions and the people will face more inflation.