India's extremist elements don't want improved ties with Pakistan: Basit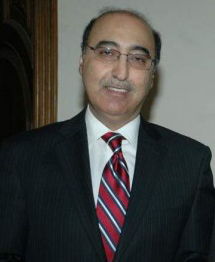 NEW DELHI: Pakistan High Commissioner to India Abdul Basit says extremist elements in India were opposed to improvement in their country's ties with Pakistan, Radio Pakistan reported.Speaking during a television programme, Basit said these extremist elements had disrupted a scheduled meeting between the heads of the Indian and Pakistani cricket boards.The envoy's statement comes a day after members of India's far-right political group Shiv Sena stormed the Board of Control for Cricket in India (BCCI) headquarters just before Pakistan Cri­cket Board (PCB) Chairman Shaharyar Khan was to meet with BCCI chief Shashank Manohar to discuss a bilateral series for December this year.
The protesters demanded that Manohar cancel talks with the PCB chairman that were scheduled to take place in Mumbai on Monday.
Also read: Poison runs deep in system
Earlier this month, Shiv Sena activists had also attacked Sudheendra Kulkarni, the organiser of former Pakistani foreign minister Khurshid Mahmud Kasuri's book launch to protest the event which was being held in Mumbai.