Indian move to change demographic composition of Kashmir unacceptable: Mishaal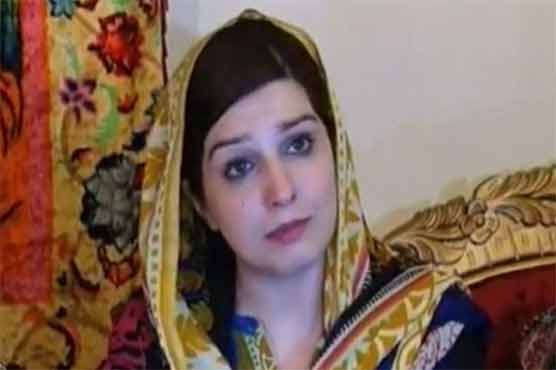 ISLAMABAD, AUG 29 (DNA) – Spouse of Hurriyat leader Yasin Malik, Mishaal Malik has said that Kashmiris will never accept India's unilateral efforts of changing the demographic composition of Occupied Kashmir.
In an exclusive interview to state-run Radio Pakistan News and Current Channel, she said there is a "karbala" like situation in Occupied Kashmir and RSS goons are being deployed in the valley.
Mashal Malik said International Media and Pakistani Media have effectively sensitized the global community about Kashmir issue and people are taking out protests all over the world.
She said Radio Pakistan is an effective source of communication with a huge outreach especially in the context of communication blackout in Occupied Kashmir.
Appreciating Radio Pakistan's News and Current Affairs Channel's special transmission titled "Kashmir Banay Ga Pakistan", Mashal Malik urged Radio Pakistan to launch another campaign titled "Free Yasin Malik" and for the liberation of other Hurriyat leaders as well.
She said her husband Yasin Malik was subjected to third degree torture by Indian regime since his childhood and even now he is being kept in the death cell despite he is patient of multiple diseases including heart problem. =DNA
============================