India trying to exonerate Samjhauta attack suspects: Pakistan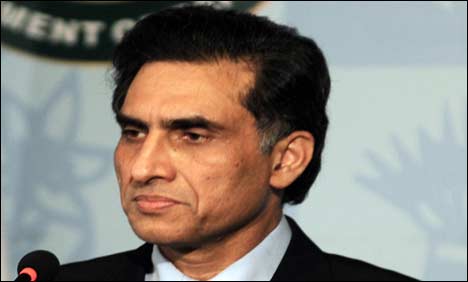 ISLAMABAD, 19 MAY (DNA) – Pakistan says that the Indian government is trying to exonerate Hindu extremists suspected of involvement in the 2007 Samjhauta Express terrorist attack.
"It appears that the Indian government is trying to exonerate individuals, who many in India itself believe were involved in Samjhauta Express terrorist attack, resulting in the loss of lives of more than 42 innocent Pakistanis," Foreign Office spokesman Nafees Zakaria told media persons during his weekly press briefing on Thursday.
He noted that Foreign Secretary Aizaz Chaudhry, in his visit to India last month, conveyed Pakistan's concern to his Indian counterpart and urged the Indian government for fair investigation and trial of Samjhauta attackers.
"It is only through fair, timely and judicious administration of justice that any society can sustain itself as a respected member of global community," he said. Zakaria said Pakistan has also serious concerns over India's interceptor missile test and will take all necessary measures to augment its defence capabilities.
"Indian actions are against the spirit of a peaceful and friendly neighborhood and would upset the balance of power in the region. "We have sensitized the US during the 8th Round of Working Group on Security, Strategic Stability and Non-proliferation and Members of Conference on Disarmament in Geneva about Pakistan's concerns about India's ambitious missile program," he maintained.
Commenting on the 5th Quadrilateral Coordination Group (QCG) meeting hosted by Islamabad, he said the group is aimed at facilitating direct negotiations between Afghan government and the factions at war in Afghanistan, including Taliban.
"Under the QCG arrangement, all the members have shared responsibility to bring Taliban and the other groups to the negotiation table. The members are making sincere efforts to that end," he said.
"We are dealing with a turmoil that is 36 years old with 15 years of military efforts by the world's powerful countries. These countries are still endeavouring for peace and stability in Afghanistan.
"In just 6 months, since its inception, member countries expressed their opinion in yesterday's meeting that we should give peace a chance as it remains the only option to move forward," added Zakaria. DNA