India not opposed to Pakistan's NSG membership: Swaraj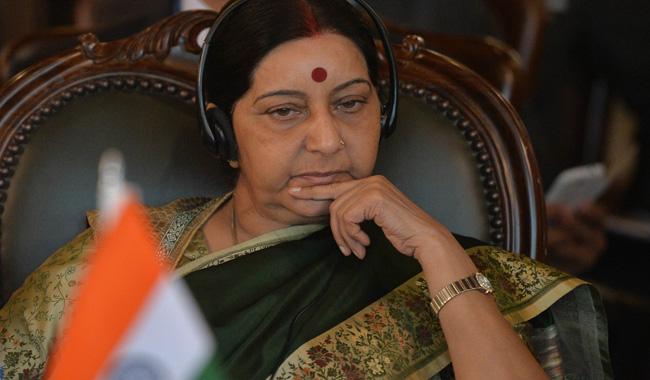 NEW DELHI, 19 JUNE, (DNA) – Indian External Affairs Minister Sushma Swaraj said India will not protest Pakistan's entry to the Nuclear Suppliers Group (NSG).
She said this while addressing a press conference on Sunday. "We are not opposed to any country's entrance into NSG based on merit, including Pakistan," Swaraj said.
Swaraj also clarified that China is not opposed to India's membership of the NSG, amid reports of Indian Foreign Secretary S. Jaishankar's 'unannounced' visit to China last week to woo Beijing's support for entry to the NSG.
According to The Hindustan Times, Swaraj said China is only discussing the criteria procedure.
"I am hopeful we will be able to convince China as well [over India's NSG membership bid], I am in contact with 23 nations; one or two raised concern but I think there is consensus," Swaraj said. "We are trying to ensure that India becomes a member of NSG by the end of this year."
The Indian foreign minister said Pakistan's attitude after the Pathankot air base attack in India has been different as compared to previous instances. "Nawaz Sharif himself offered to help with the Pathankot probe," she said.
"We have difficult issues to resolve with Pakistan. There is ease and warmth in the relations between the two countries at present." Foreign secretary-level talks between Pakistan and India have not been cancelled, Swaraj said, but India is awaiting completion of the Pathankot probe by Pakistan.
"The National Investigation Agency has not been denied permission to go to Pakistan and investigate [the Pathankot attack]. Pakistan has only asked for time to conduct the probe at their end," she said.
The Indian foreign minister also said India had decided, with the help of state governments and cabinet ministers, to reach out to almost all countries in the world by the end of 2016.
"Foreign Direct Investment (FDI) does not come sitting at home," Swaraj said, adding that there has been a $55 billion influx of FDI over the past two years"We envisaged growth in FDI and Skill India programmes through various foreign visits, and have moved ahead with various nations in nuclear agreements," Swaraj said. DNA