India appoints envoy to initiate new move for Kashmir peace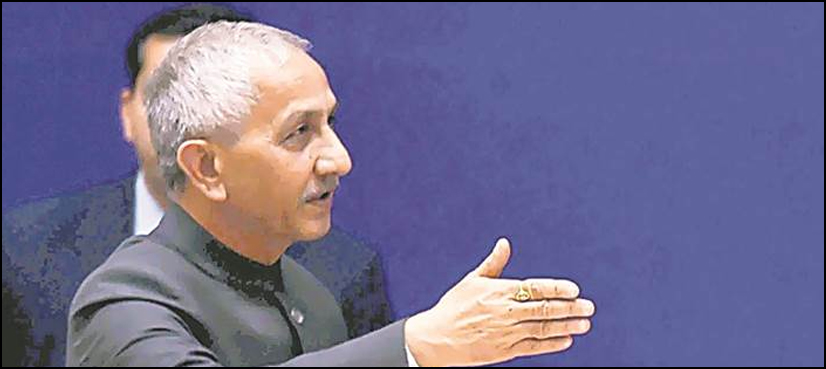 NEW DELHI, OCT 24 (DNA) – India has appointed a special government representative to pursue talks in the Occupied Kashmir aimed at easing a decades-long conflict that has claimed thousands of lives.
It is the first such initiative taken by Prime Minister Narendra Modi's Hindu nationalist government to address tensions in the restive territory since his right-wing party took power in 2014.
Dineshwar Sharma, a former Intelligence Bureau chief with experience of insurgencies in India's northeast, has been named special envoy to open talks with Kashmir's various factions.
"As a representative of government of India, …Sharma will initiate a sustained interaction and dialogue to understand legitimate aspirations of the people of Kashmir," Home Minister Rajnath Singh told reporters in New Delhi.
Similar efforts in the past to resolve the Kashmir conflict have failed.
Himalayan territory of Kashmir has been divided between India and Pakistan since the end of British colonial rule in 1947, but both countries claim the region in entirety.
For decades pro-independence groups have fought soldiers deployed in India's only Muslim-majority state in a bloody insurgency, demanding independence or a merger with Pakistan.
There are no signals Pakistan will be involved in this latest effort of the Modi government for peace in Kashmir.
However, India's External Affairs Minister Sushma Swaraj had recently held a meeting with Pakistan's High Commissioner in New Delhi.
The observers also refer the new US Policy for South Asia behind the Indian government's fresh initiative in Kashmir.
India — which maintains a standing force of half a million soldiers in Kashmir — alleged by the critics of extending an olive branch while refusing to loosen its brutal grip on the Himalayan territory.
The Indian Army this year launched "Operation All-out" to hunt insurgents fighting against Indian rule in the restive territory. At least 166 militants and 59 security personnel have died so far this year.
Modi — whose government has not engaged with separatists since 2014 — struck a conciliatory note in August, saying the restive state needed a healing touch "not bullets and abuses".
Omar Abdullah, the former chief minister of Jammu and Kashmir and an outspoken government critic, welcomed the initiative but reserved judgement until talks had begun.
"One can't get everything, so for now we'll take what we can get," he posted on his Twitter account.