Imran only leader, spoken against various blasphemous publications: CM KP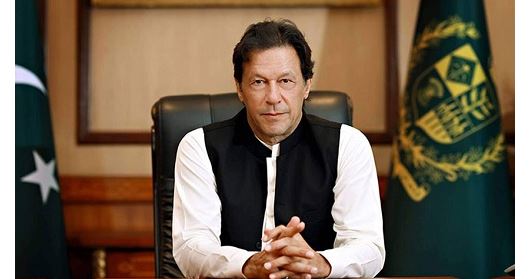 From Our Correspondent
PESHAWAR, /DNA/ – Chief Minister Khyber Pakhtunkhwa Mahmood Khan has said that Chairman Pakistan Tehreek-e-Insaf Imran Khan is the only leader to emerge who has univocally spoken against various blasphemous publications having controversial contents on Islam and has also highlighted the mentality of islamophobia which is festering among various nations that has played havoc with the social fabric of many cultures.
While criticizing the imported Federal government led by PML-N, Mahmood Khan stated that using of state apparatus for spreading propaganda against a national hero and leader is extremely unfortunate adding that Imran Khan's efforts against islamophobia have been recognized by the entire Muslim Ummah. The stance presented by Chairman Imran Khan during his speech in the United Nations was actually the voice coming from the hearts of every Muslim in the world. Imran Khan made it clear that no nation can afford to torment Muslims anymore. The Chief Minister clarified that PML-N led Federal Government, in its futile attempt to mislead the masses, is acting in desperation and has put to the wind all social, religious, moral and political norms. They are a party representative of slaves and cannot lead an independent and sovereign nation, he added.
In a statement issued from the Chief Minister's secretariat, Mahmood Khan clarified that working for development of Islam is our moral duty and the Pakistan Tehreek-e-Insaf led provincial government has taken a number of practical steps in this regard. Solarization of 7370 Mosques, provision of monthly honorarium to prayer leaders, increase in the honorarium of Ulama delivering sermons in Jamia Masjid and introduction of Quranic teachings by translation of the Holy Book in schools are proof enough that the present government is dedicated towards serving our ideology. Additionally, upgradation and renovation of Madaris as well as establishment of Model Madaris in District Buner, Abbottabad and Dir have also been reflected in the current provincial ADP.
Mahmood Khan added that people should be aware of the lies and propaganda launched by the current imported Federal setup and look into the past of this corrupt conglomerate. The Chief Minister said that people will not follow these fugitives adding that they are merely using the ideology of Pakistan and Islam as a propaganda tool to mislead common citizens. This act in their part is highly condemnable as it is not only tarnishing our national identity but is also a farce attempt to mislead masses. "This corrupt Conglomerate is hiding behind Islam to hide the looted wealth of Pakistan. People have not forgotten the PML-N attack on our Supreme Court during the 90s" Mahmood Khan. The Chief Minister concluded that Imran Khan is the only political figure in Pakistan who presented the state of Medina as an ideal and have taken sincere steps for its realization. The entire nation stands behind Imran Khan and will not step back from any sacrifice for securing its sovereignty.