Imran Khan suspends 'Jail Bharo Tehreek' after SC ruling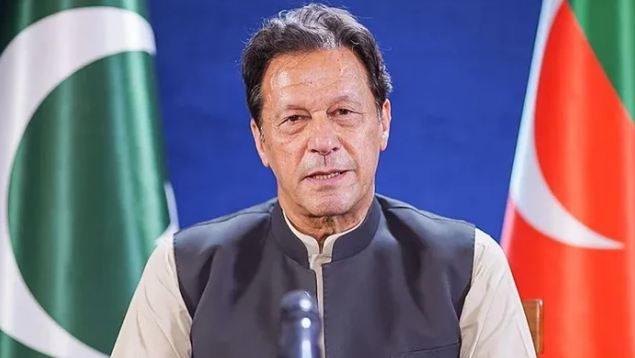 ISLAMABAD, MAR 1: Pakistan Tehreek-e-Insaf Chairman Imran Khan on Wednesday welcomed the Supreme Court (SC) verdict in the election suo motu notice and announced the suspension of the "Jail Bharo Tehreek", saying the party will move forward with election campaigns in Khyber Pakhtunkhwa (KP) and Punjab.
"We welcome the SC judgement. It was the responsibility of SC to uphold the Constitution and they have valiantly done that through their judgement today," the former prime minister said after the top court's ruling to hold elections in the provinces within 90 days.
In a split verdict today, the Supreme Court asked the president to consult with the Election Commission of Pakistan (ECP) and fix a date for elections in Punjab while the governor KP was ordered to announce a date for the election in the province.
Imran Khan, whose party was one of the petitioners in the election delay case, said it is an assertion of the rule of law in Pakistan.
"We are suspending our Jail Bharo movement and moving forward with election campaigns in KP and Punjab."
Earlier in the day, PTI leader Fawad Chaudhry had declared the verdict as an endorsement of their stance.
"It's a unanimous verdict in fact as Justice Mansoor Ali Shah also said that when the Lahore High Court had taken up the matter and ruled that the elections should be held in 90 days so the Supreme Court shouldn't have taken suo motu notice on it," Chauhdry said.
"So he is also agreeing with our stance. And it's a victory for the Constitution."
Meanwhile, stopping Awami Muslim League chief Sheikh Rashid from speaking outside the apex court following the verdict, Fawad said that the president has been asked to announce the election in Punjab while the governor is directed to fix the poll date in Khyber Pakhtunkhwa.
The Supreme Court, the PTI leader added, has bound the federation to provide al sorts of support with its security or provision of funds.
"Election is the foundation of the state."
On the other hand, AML Sheikh Rashid congratulated the nation on the verdict and asked the country to "prepare for the elections".
"It's a big victory. The Constitution has won, and the people of Pakistan have won."
He predicted: "Inshallah, PTI is going to form governments in KP and Punjab".