Imran Khan strongly condemns Peshawar blast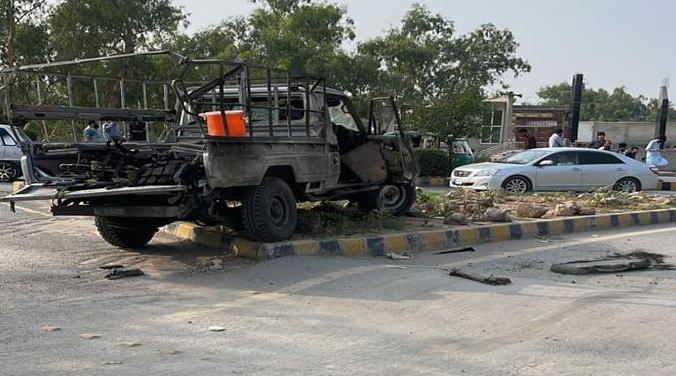 ISLAMABAD: /DNA/ – Pakistan Tehreek-e-Insaf (PTI) Imran Khan strongly condemned the blast in Hayatabad, Peshawar and prayed for the quick recovery of the injured.
PTI Chairman said that it was worrying how terror attacks were increasing in KP and Balochistan.
"Our security forces are almost on a daily basis being targeted and giving sacrifices," he added. PTI Chairman said that this should become a priority for our intelligence agencies rather than their current obsession of trying to dismantle Pakistan's largest political party.