Imran Khan claims Ex-COAS 'super king'; I was the punching bag'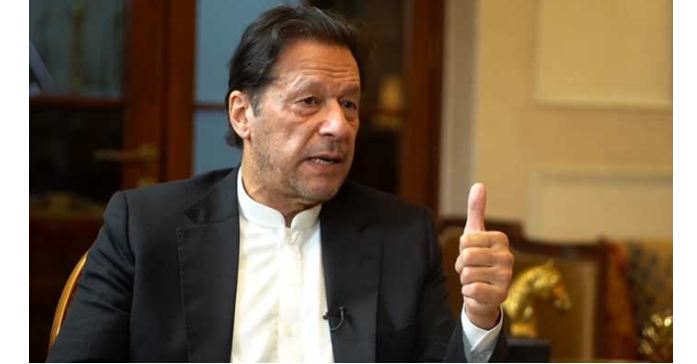 The PTI chief says that Shehbaz Sharif was Gen Bajwa's "favourite"
Centreline Report
RAWALPINDI: PTI chief Imran Khan claimed he was made the "punching bag" and was on the receiving end of criticism for his government's performance despite the fact that ex-army chief retired General Qamar Javed Bajwa was the "super king" behind all decisions.
In a televised address on Sunday, the former premier talked at length about the former chief of army staff (COAS), saying that the PTI government used to take decisions after seeking his formal approval.
"However, when I used to press for accountability of the corrupt, no one listened," he said. "Even the National Accountability Bureau (NAB) was in Gen Bajwa's hands."
Imran lamented that there was no one to keep a check on the kind of power Gen Bajwa possessed. "That kind of power went unchecked. I was criticised all the time. I was the punching bag while all the power resided with Gen Bajwa."
The PTI chief claimed that incumbent Prime Minister Shehbaz Sharif was Gen Bajwa's "favourite".
"We couldn't do anything with the cases against Shehbaz. They (establishment) had decided that he will be made the prime minister."
Imran said it was imperative that whoever possessed the authority take responsibility and be answerable for their actions. "Whenever my government made a good decision, Gen Bajwa claimed it. But I took the fall when the decisions proved to be bad."
The ex-PM pointed out that if one person unilaterally decided for the whole country behind closed doors, then the current crisis the country was facing was inevitable.