PM Nawaz assures load shedding to end by 2018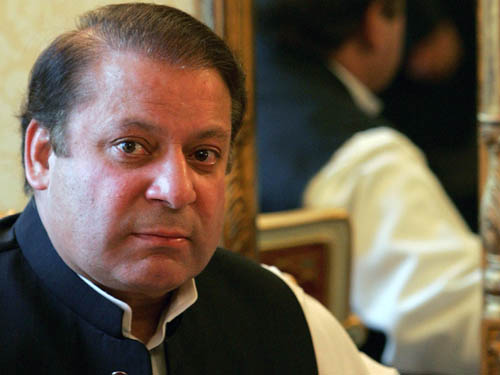 ISLAMABAD, SEPT 15 (DNA) -The Prime Minister said that we will fulfil our commitment to the nation for eliminating load-shedding before the end of our tenure. Any delays must be analysed and appropriate measures be taken to meet the timelines, the Prime Minister added.
Chairman WAPDA Lt. General (Retd.) Muzammil Hussain briefed the meeting on the status of 969 MWs Neelum-Jhelum Hydropower Project and 3478 MWs Tarbela-4 Extension. The Chairman apprised the meeting that  during his recent on site visits and appropriate mechanism has been finalised to complete the project as per schedule. After fine tuning the essentials and non-essentials, the first unit of NJHPP will be commissioned in February 2018, while remaining units will be functional subsequently before the summers of 2018, the Chairman informed. Briefing the meeting on Tarbela-4, Chairman WAPDA said that the first unit of Tarbela-4 will be ready for inauguration by the Prime Minister on 14th August, 2017.
Appreciating the performance of Chairman WAPDA, the Prime Minister expressed his satisfaction over the progress on NJHPP as well as Tarbela-4. The Prime Minister directed for ensuring utmost transparency while executing the Hydropower projects
Secretary Water and Power briefed the meeting on the benchmarks of the ongoing power projects. The ongoing power projects including clean energy projects, coal fired power plants and LNG power plants will add significant electricity to the national grid during the year 2017 and before March 2018. The meeting was informed that nine  power projects of over 1000 MWs including 330 MWs (Wind) and 680 MWs (Nuclear) are ready for inauguration by the Prime Minister.  It was further informed that the Thar – Matiari and Port Qasim-Matiari Transmission Line projects are also ready for ground-breaking by the Prime Minister
The meeting was informed that construction schedule of LNG power plants is on track and LNG based power plant at Bhikki will be completed well ahead of time. Secretary Water and Power gave a comprehensive analysis of demand and supply of electricity during the summers of 2018 and informed that approximately 3000 MWs power generation will be surplus by May 2018.
The Prime Minister emphasized on effective future planning simultaneously with the timely execution of ongoing power generation projects. Besides ensuring affordable and sufficient electricity for the people, we must make arrangements for the future power needs in the wake of increased economic growth and industrial activity, the Prime Minister stated.
The meeting was attended by Federal Minister for Water and Power, Khawaja Muhammad Asif, Federal Minister for Information Senator Pervaiz Rashid, Federal Minister for Planning, Development & Reform Mr. Ahsan Iqbal, Federal Minister for Railways, Khawaja Saad Rafique, SAPM Mr. Tariq Fatemi and other senior government officials.=DNA