HEC organizes round table on challenges of health sector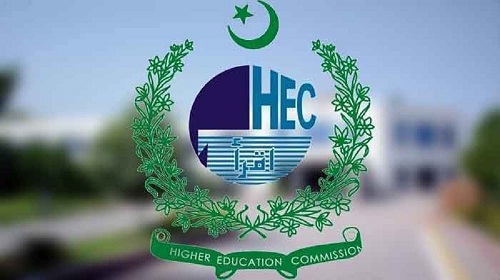 DNA
Islamabad – Feb 7: The Higher Education Commission (HEC) organized a round-table conference to address the challenges faced by health sector and propose solutions through active involvement of academicians and researchers. The conference was chaired by Executive Director HEC, Dr. Shaista Sohail and cochaired by Dr. Habib-ur-Rehman Chairman Shifa International Hospital.
Dignitaries from chambers, health-care industries, pharmaceuticals, ORIC heads of higher education institutions, and notable researchers and academics attended the conference.
Dr. Shaista Sohail emphasized on the role which academics and researchers can play to bring innovative and need-based solutions to the requirements of health industry. Dr. Habib-ur-Rehman appreciated the efforts of HEC in bringing together the academicians and health industry focal persons and stressed on the role that requires immediate collaborative efforts to promote made in Pakistan solutions to the requirements of health sector.
In open discussion session, the participants reiterated their commitment to work in collaboration and address the challenges faced by the health sector. Dr. Shimail Daud, Former President Rawalpindi Chamber of Commerce and Industries briefed that the rising import bill of health related equipment and products needs interventions from indigenous solutions and besides innovative products, the country can also reengineer the requirements locally.
Dr. Shah Rukh, Associate Professor NUST shared her health projects' success story with the participants and encouraged the involvement and interest of industry professionals in research backed solutions being offered by academicians.