SC adjourns Panama Leaks case hearing till Dec 06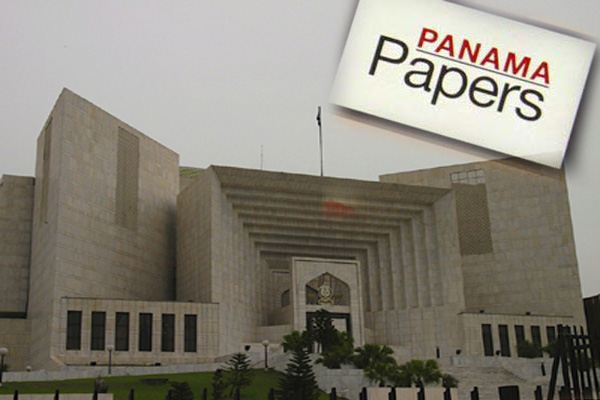 ISLAMABAD, NOV 30, (DNA) -A five-member larger bench headed by Chief Justice Anwar Zaheer Jamali resumed the hearing of Panama Leaks case today (Wednesday). The hearing was later adjourned till December 06.
Counsels from both sides presented their  arguments in the case. The PTI lawyers further said, they would present further proofs in next hearing.
Earlier, The new legal team of Pakistan Tehreek-e-Insaf (PTI) is presenting the case before the bench, after the party's appointed lawyer and senior party leader, Hamid Khan, excused himself from representing the party in the Panama Leaks case taken up by the Supreme Court.
, Hamid Khan had said, "After media's campaign against me, it was not possible to continue with the case proceedings."
"We lawyers have our own way of presenting a case, which is why I refused to continue with the case," he had said, adding that he had informed Imran Khan that he cannot "fight the battle on the media front."
Meanwhile, Awami Muslim League (AML) chief Sheikh Rasheed said there will be a "new entry" in the case today.
Chief Justice Anwar Zaheer Jamali ahead of the hearing said the media should show responsibility over Panama Leaks and that it should be refrained from commenting over the case. He added that the media's comments can affect the case.