Govt using public money for propaganda against opponents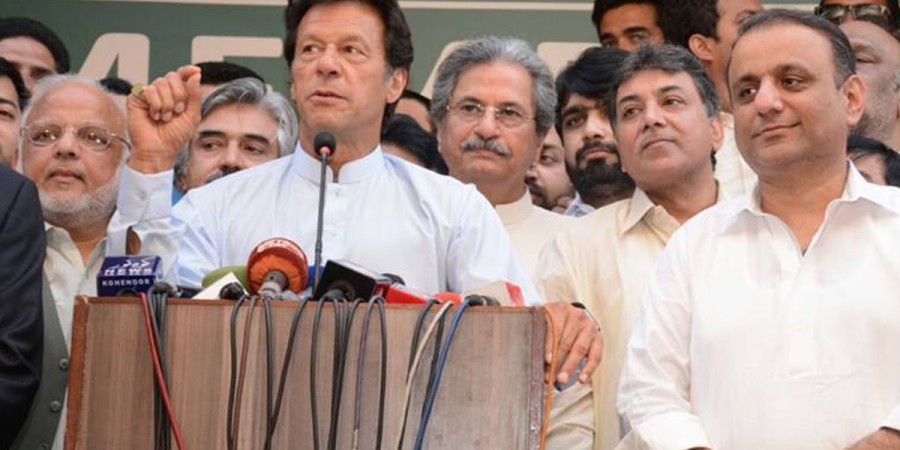 LAHORE, 28 APR (DNA) – Pakistan Tehreek-e-Insaf (PTI) Chairman Imran Khan once against lashed out at the Pakistan Muslim League-Nawaz (PML-N) leadership, claiming that Sharif family has launched a massive propaganda campaign against political opponents through taxpayers' money to hide their corruption.
To hide their own corruption, Sharifs have launched a massive propaganda campaign against political opponents funded by taxpayer money. He said the PML-N government is spending public money to cover Panama Papers issue.
"Pakistan has one of the lowest Human Dev Index in South Asia but government spending public money to detract from Sharifs off shore accts/properties," Khan tweets. Khan appealed the National Accountability Bureau (NAB) to take notice of misuse of public money.
"Why are state institutions like NAB not taking note of this brazen misuse of public money by govt to defend corruption of Sharif family? He said Pakistan is a democratic state and everyone is answerable to the people.
"Sharifs need to realise this is Pakistan – a democracy not a monarchy where the Sharif clan can rule with no accountability to the people," Khan remarked. "Litany of lies by Sharifs and the PML-N government continue to get exposed. The lie targeting SKMT was exposed and the people of Pakistan condemned attack on SKMT," he added.
He said the lie about the International Consortium of Investigative Journalists (ICIJ) retracting on Nawaz Sharif's offshore accounts and apologising also stands exposed in fresh ICIJ statement.
The lie about ICIJ retracting on Sharif offshore accts & apologising also stands exposed in ICIJ statement. Imran Khan also said that Prime Minister Nawaz Sharif has launched Tanawal gas pipeline project for the fourth time in Manshera district in a bid to fool the nation.
"They keep spending money on these mega projects but what will become of humans who have no basic health facilities? Who will provide for the poor?" DNA