Govt should focus on the 800-billion-dollar market available in African Continent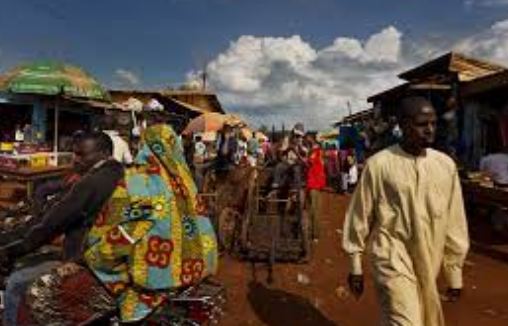 KARACHI, MAR 19 (DNA) — Chairman of Pakistan Southern Africa Trade Federation Muhammad Rafiq Memon has said that the only solution to stabilize the country's economy is to increase exports.
It is impossible to increase trade without diplomatic relations. Attention should be paid to the 800-billion-dollar market offered by the African region.
"Look Africa Policy" should not remain only on paper, something will have to be done in practical. If the Pakistani business community living abroad is represented in the diplomatic missions, our exports can increase many times. The consumption of Pakistani products can be massively increased in South Africa, the gateway to the African region for which the Pakistan Southern Africa Trade Federation will provide all kinds of support and assistance to Pakistani exporters and traders.
He expressed these views while addressing as key speaker in a seminar organized on the theme of "Look Africa-Potential Trade and Business Opportunity" at the head office of Korangi Association of Trade & Industry by the Korangi Association of Trade & Industry (KATI). On this occasion Patron In Chief S.M Tanvir and KATI President Faraz-ur-Rahman, Deputy Patron In Chief Zubair Chhaya, Senior Vice President Nighat Awan, Chairman Seminar Committee Zaki Ahmed Sharif and members of the Executive Committee and others were also present.
Muhammad Rafiq Memon said that Pakistan Southern Africa Trade Federation is trying to promote Pakistani exports in the African region consisting of 54 countries and is currently representing 9 important African countries while 6 other countries of the region will soon join its network.
With a total population of 1.32 billion, the continent of Africa is 16.72% of the world's population, its growth rate is expected to increase rapidly in the next five years and it will soon overtake the rest of the world in terms of economic growth, therefore, it is important for Pakistan to take advantage of such a large market.
He said the Ministry of Commerce launched the Look Africa policy in 2017 which is encouraging and has yielded better results, however compared to China and India we are still far behind in exports to African countries. In order to solve this issue, we have proposed the focus on a four-point agenda which includes pharmaceutical, I.T, tourism and real estate sectors.
Only by improving the policy for exports in these sectors, sufficient foreign exchange can be earned, there is a lot of demand for Pakistani cement in South Africa, we have lost this market and if try, we can regain it, similarly there are many opportunities in the field of pharmaceuticals and textiles, once we enter the system, the doors will open for other Pakistanis too.
Hinting at the shortage of diplomatic mission in Africa, he said at present, we have only 15 diplomatic missions and only ten commercial attachés in 54 African countries. I have asked the government of Pakistan to entrust this responsibility to the active and experienced people of the Pakistani business community based in Africa so that they can do something for the country.
At present, China and India have dominated the African market. And we have to find new ways, if we can get even two percent of the 800 billion dollars, it will be a big success. He further said that in South Africa, we have established a modern Trade and Expo Center to introduce Pakistani products in Southern Africa.
Special space can be allocated to Korangi Association of Trade & Industry in this trade center in Johannesburg, where large number of Pakistani products and exports will be displayed and sold. This first-of-its-kind trade center in Africa will play the role of a global changer between Pakistan and Southern Africa.
Apart from this, the Pakistan Southern Africa Trade Federation is also coordinating in direct contact of Pakistani industrialists and businessmen with the local business community and for arranging cooperation in government affairs. The next Trade and investment seminar will also be held in South Africa in August this year.
KATI President Faraz-ur-Rahman termed the address of Mr. Rafiq Memon as useful and timely and said that now is the time to create a dedicated desk for trade with Africa in KATI head office, he also announced that said that a delegation from KATI will participate in the forthcoming trade seminar in South Africa next August.
Appreciating the services of Mohammad Rafiq Memon, he said that he should get "Sitara-e-Imtiaz" from the government of Pakistan for the efforts he is making to improve the economy of Pakistan while sitting outside the country. Chairman Seminar Committee Zaki Ahmed Sharif said that the Pakistani government He should give full support to people like Muhammad Rafiq Memon who is currently representing Pakistan in an excellent way in the most important African region.
In the end, KATI President Faraz-ur-Rehman presented the shield to Chairman Pakistan Southern Africa Trade Federation Muhammad Rafiq Memon while Mr. Rafiq Memon presented the shield to KATI Patron In Chief S.M Tanveer, President Faraz-ur-Rehman, Deputy Patron In Chief Zubair Chhaya and Zaki Ahmed Sharif on behalf of Pakistan Southern Africa Trade Federation. — DNA