Govt focusing on promotion of Islamic Banking: President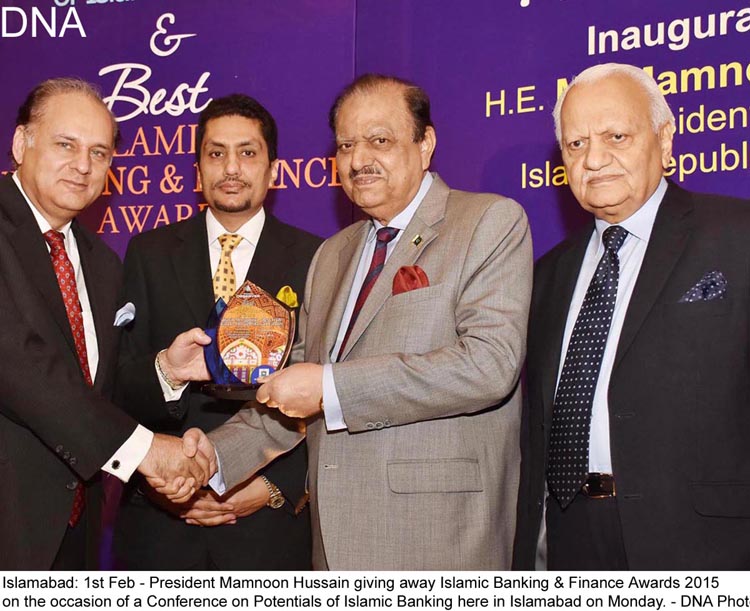 ISLAMABAD, Feb 01 (DNA): President Mamnoon Hussain has said the government is pursuing appropriate policies for the promotion of Islamic Banking and Finance in the country.
 Addressing a roundtable a Conference on Potentials of Islamic Banking and Islamic Banking & Finance Awards in Islamabad on Monday, the President said it is encouraging that the share of Islamic banking in overall banking sector is steadily growing.
 This, he said, shows the tendencies of public towards the Sharia system and makes it also incumbent upon the relevant quarters to further bring improvement in it.
 The President said that the real purpose of Islamic banking is served when our Islamic Banks provide capital in the sectors of industry, trade, agriculture, import and export and micro-financing on the basis of Musharaka and Mudarabah so that there is justice in distribution of capital and there is a positive impact on national economy and common man.
 The President stated that poverty and injustice will be eliminated as a result of adopting Islamic Banking principles and our banks would be able to become a model for others to emulate.
 The President said that in future major changes would occur in Pakistan through China-Pakistan Economic Corridor and energy projects and our banks would have the opportunity to serve Pakistan by benefiting from these opportunities adding that it depends on banks how to reap benefits from these opportunities.
 "Quid-e-Azam had said that the western economic system is not beneficial for our people and therefore we have to present a system based on the universal teachings of Islam which could fulfill the requirement of social justice", remarked the President.
 "In this regard, it is the responsibility of the State Bank to conduct research and guide the other banks", added the President. Congratulating the organizers on organizing the Conference, the President urged them to focus on research in this field and also take benefit from the research work of other people around the world.
 President Mamnoon emphasized the need to weed out corruption from the country so that the country could progress and prosper.
 The President said that corruption is eroding the foundation of the country and urged upon the people to assist the government in eradicating this menace to usher in prosperity and progress in the country.
 The President said that due to corruption and maladministration the performance and efficiency of public sector entities like Pakistan International Airlines has deteriorated over the years and there is a dire need for remedial measures to improve their services and profitability. DNA