Gold price in Pakistan increases for second consecutive day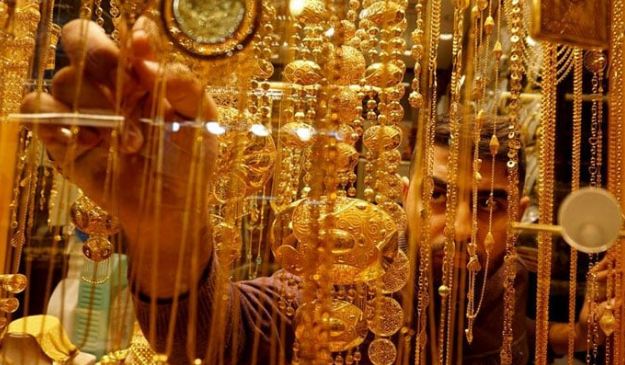 KARACHI: The gold price in Pakistan continued to go up for the second consecutive day in line with an increase in the international market on Friday.
According to the data released by All-Pakistan Sarafa Gems and Jewellers Association (APSGJA), the price of gold (24 carats) increased by Rs2,700 per tola and Rs2,315 per 10 grams to settle at Rs223,400 and Rs191,530 respectively.
Meanwhile, the price of the yellow metal gained $36 to settle at $1,965 per ounce in the international market today.
Cumulatively, the prices of the precious commodity increased by Rs4,400 in the last two sessions.
The gold rate has been volatile in Pakistan recently amid continued political and economic uncertainty, high inflation, and currency depreciation. People prefer to buy yellow metal in such times as a safe investment and a hedge.
The market had seen a major decline due to several reasons including the international rates, depreciation of the dollar against the rupee, Biparjoy and the current weather which has restricted the buyers from going out.
Data shared by the association showed the price of silver was slightly up by Rs100 per tola and Rs85.73 per 10 grams to settle at Rs2,650 and Rs2,271.94, respectively.
Meanwhile, the local currency also appreciated against the dollar by Rs0.18 or 0.06% and closed at Rs287.19 in the interbank market today.