German Embassy holds a reading session of 'The eternal rustling'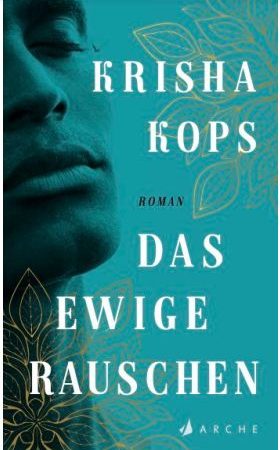 ISLAMABAD, FEB 21: /DNA/ – Embassy of the Federal Republic of Germany in Islamabad hosted a reading session with German-Indian author Dr Krisha Kops today in the Nazara Hall at Hotel Serena. He read excerpts of his debut novel 'The eternal rustling' and engaged in a lively discussion with the gripped audience. The Deputy Head of Mission of the German Embassy, Dr Philipp Deichmann, opened the event.
The novel tells the fascinating story of the lives and loves of a German-Indian family spanning many decades and two continents. It received enthusiastic reviews and won the "Haidhauser Werkstattpreis" in 2020 and the "Bayerischer Kunstförderpreis" in 2022.
The audience enjoyed a glimpse into this colorful, multi-layered novel about the questions of who we are, of where we put down our roots – and what we need in order to do so.
A journalist and philosopher, Mr Krisha Kops calls both Germany and India his home. He writes for news outlets in both countries and teaches Indian philosophy. He is currently touring Pakistan for the first time. He has just been to the Karachi Literary Festival and will continue from Islamabad to the Lahore Literary Festival.