Forces hold flag march to show preparedness for Muharram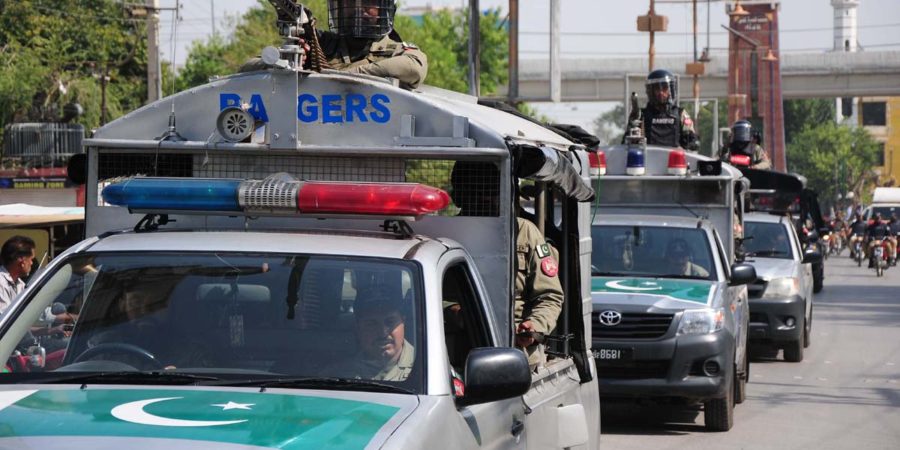 ISLAMABAD: Islamabad police, along with contingents of Rangers and rescue officials, conducted a flag march through the capital on Monday.
The march was held to show the public how prepared the police and other law enforcement agencies were for Muharram.
SP (Rural) Zone Dr Syed Mustafa Tanveer led the convoy of security vehicles in which all SDPOs and SHOs of Rural and Industrial Area Zone, officials of Pakistan Rangers, Islamabad Traffic Police, Police Commandos, Rescue 15 police and police patrolling officials participated.
The flag march started from Pakistan Sports Complex and culminated at the same point after passing through various routes covering the entire length and breadth of the capital.
SSP (Operations) Islamabad Sajid Kiani, who had been tasked by Inspector General of Police (IGP) Islamabad Tariq Masood Yasin to prepare a comprehensive plan of the march, said that Islamabad police have ensured detailed security arrangements for Muharram.
Flag march in Rawalpindi 
Meanwhile, Rawalpindi city police, Rangers and rescue officials carried out their own flag march in the city.
Conducted under the supervision of SSP Operations Irfan Tariq, it began at the Police Line gate no 1, and passed through Mall Road, Liaquat Bagh, Fawara Chowk, Jamia Masjid Road, Kohati Bazar, Chandani Chowk, Sadiqabad, Kuri Road, Airport Road, Ammar Chowk before returning to Police lines.