FM Bilawal meets Turkish counterpart in Tashkent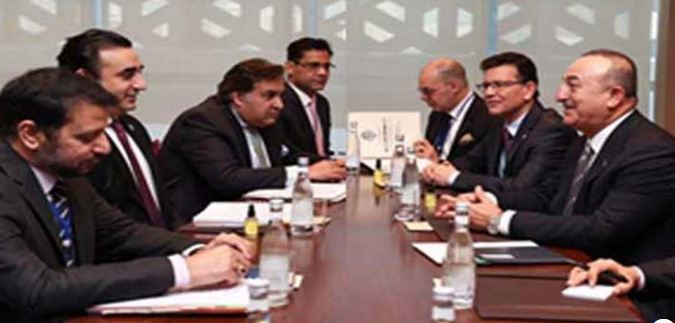 TASHKENT, JAN 24: Foreign Minister Bilawal Bhutto met his Turkish counterpart Mevult Cavusoglu in Tashkent which is the capital of Uzbekistan.
The foreign minister met Cavusoglu during the participation in the 26th session of the Economic Cooperation Organization. They both emphasized for the enhancement of the brotherly ties between both nations.
Both foreign ministers exchanged views on the international as well as regional political situation.