FIA plea about PECA withdrawn: Marriyam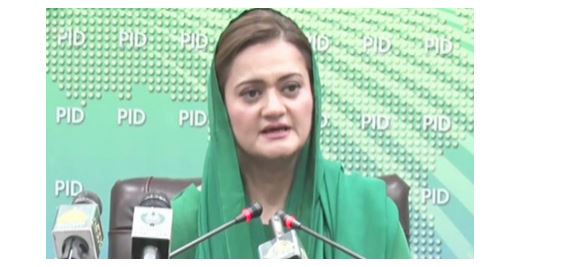 Staff Report
ISLAMABAD: Hours after the FIA approached the Supreme Court for the restoration of section 20 in the PECA Act 2016, Information Minister Marriyum Aurangzeb announced that the plea has been "withdrawn immediately" as it goes against the government's policy for freedom of expression.
"The prime minister and I learned a short while ago that FIA has filed a petition in Supreme Court against the Islamabad High Court judgment regarding PECA Act 2016 to seek restoration of section 20 of the Act. Please note that this petition stands withdrawn immediately, as it is squarely against the government's stated policy and principle of standing for and ensuring freedom of expression," tweeted the information minister.Aurangzeb said that PM Shehbaz Sharif has "taken strict notice of the filing" of the petition.
She shared that the news of the petition had reached to them a "little late" as they were in Bisham for the public gathering "during the day where there were no signals". A spokesperson of the FIA also confirmed that the appeal has been "withdrawn immediately".
The Pakistan Federal Union of Journalists (PFUJ), which was made part of the petition welcomed PM Shehbaz Sharif's order for withdrawing FIA's petition.
The journalists' body said that it has been appealing for an "urgent meeting" of the Joint Action Committee to review the PECA act.