FIA gives clean chit to Suleman Shehbaz in money laundering case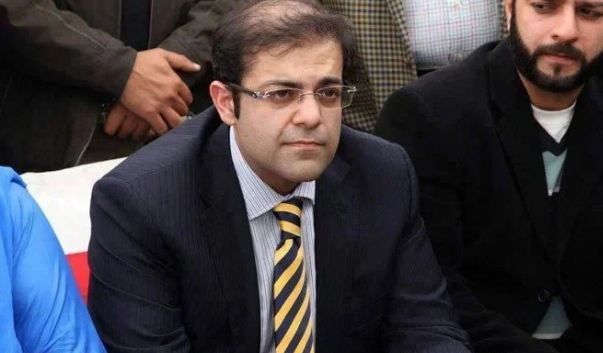 LAHORE, JAN 21: The Federal Investigation Agency (FIA) on Saturday gave a clean chit to Suleman Shehbaz, son of Prime Minister Shehbaz Sharif, in the Rs16 billion money laundering case.
Suleman, who returned to Pakistan earlier in December after four years of self-exile in London, was named in the corruption case registered with the FIA. His father PM Shehbaz, and brother Hamza Shahbaz had already been acquitted in the case.
A special court in Lahore granted interim bail to Suleman in the money laundering case on December 23, 2022 against bail bonds worth Rs100,000 after he filed a bail plea stating that the court needed to fulfil legal procedures before declaring him an absconder.
Prior to his return to Pakistan, the Islamabad High Court (IHC) had restrained FIA from arresting him.
During today's hearing at the special court (central), the investigation agency submitted a supplementary challan, stating Suleman and co-accused Tahir Naqvi were "not found guilty".
The court was hearing Suleman's pre-arrest bail plea. However, during the hearing, advocate Amjad Parvez informed the court that Suleman and Naqvi wanted to withdraw their bail pleas submitted earlier. PTI to challenge acquittal in Supreme Court
Reacting to the development, Pakistan Tehreek-e-Insaf (PTI) Senior Vice-President Fawad Chaudhry said that the incumbent government's "only purpose" is to end the cases against its members.
"Since this government has come into power, they have only one purpose [which is] to end their cases," Fawad said while speaking to a private channel. He maintained that Suleman getting the "clean chit is also linked."
Fawad further added that PTI would challenge Pakistan Muslim League-Nawaz (PML-N) Senior Vice-President Maryam Nawaz, PM Shehbaz and others' acquittal in various cases, in the Supreme Court.
He said that a plea in this regard will be filed in the apex court on Monday.
The case
In November 2020, the investigation agency booked Shehbaz and his sons Hamza and Suleman under sections 419, 420, 468, 471, 34 and 109 of the Prevention of Corruption Act and r/w 3/4 of the Anti Money Laundering Act.
Arrest warrants had been issued for Suleman, however, in its report submitted to the court, the FIA had stated that the warrants could not be executed since Suleman was not present at his address and had gone abroad.
In July this year, a trial court had also declared him a proclaimed offender, along with another suspect in an Rs16 billion money laundering case.
According to the FIA report, the investigation team "detected 28 Benami accounts of the Shehbaz family through which money laundering of Rs16.3 billion was committed from 2008-18. The FIA examined a money trail of 17,000 credit transactions."
The report added that the amount was kept in "hidden accounts" and "given to Shehbaz in a personal capacity".