Explosions in Peshawar, death toll raises to 04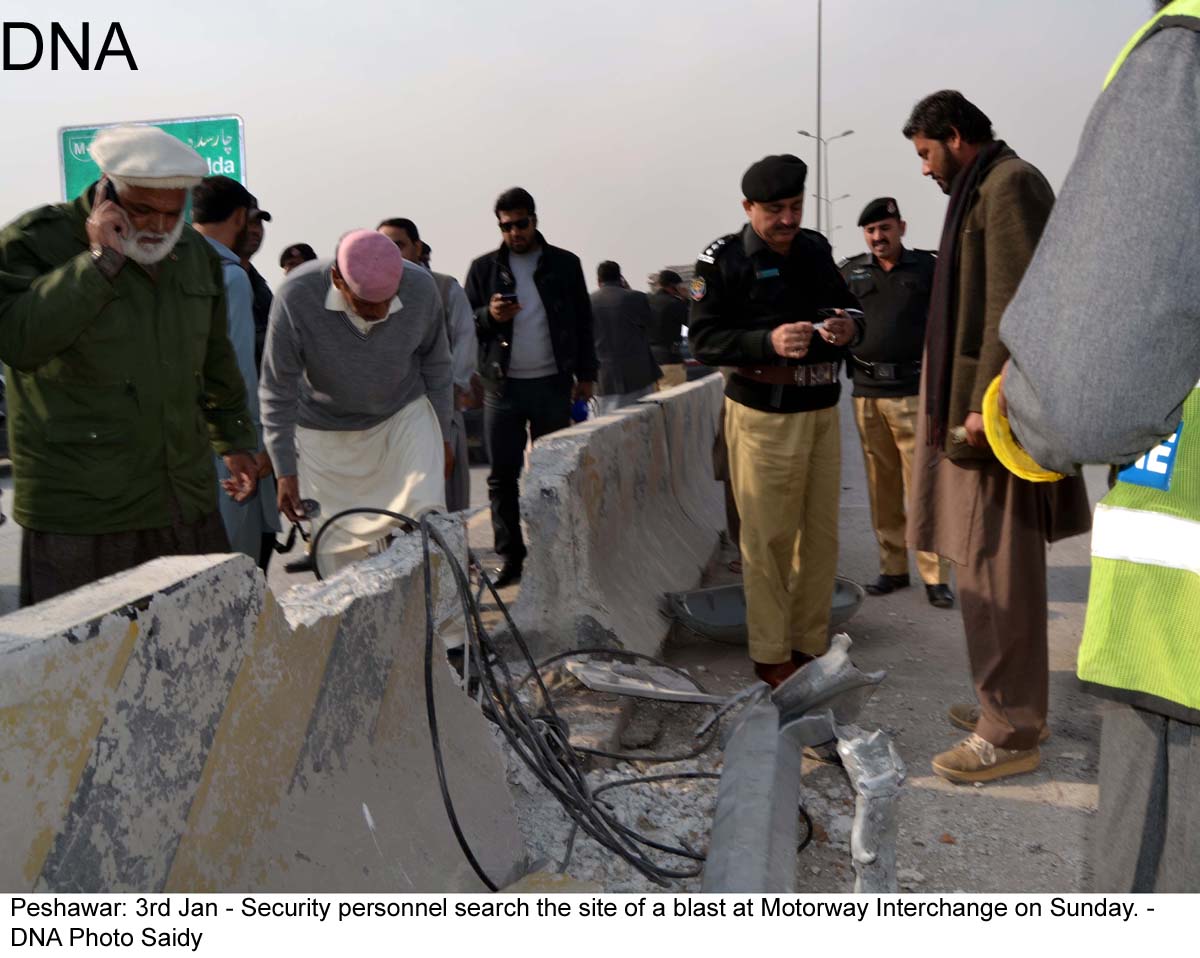 PESHAWAR: A soldier was injured in an Improvised Explosive Device (IED) blast near a security forces vehicle on the Islamabad-Peshawar Motorway toll plaza on Sunday, the Inter-Services Public Relations said.
Eleven soldiers were on board the vehicle, which was partially damaged.
Following the explosion, which was later claimed by the Tehreek-i-Taliban Pakistan (TTP) via an email to journalists, the motorway was sealed and aerial surveillance of the area was conducted.
Initial investigations by the Bomb Disposal Squad revealed the IED comprised 4 kilograms of explosive material.
03 of a family die in cylinder explosion
As many as three of a family died in a cylinder explosion on Sunday morning.
The gas cylinder exploded at a home in Shangla, killing man, his wife and daughter. The rescue workers reached the home after the incident and shifted burnt bodies of the three people. They said the victims had already died after the explosion. DNA