Early detection and treatment can save the life of TB patients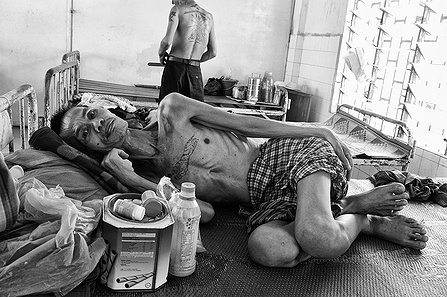 KARACHI, 25 MAR (DNA) – About one-third of the world's population is currently infected with Tuberculosis (TB) globally. Pakistan ranked 5th among 30 highest TB burden countries in the world which an estimated of 0.5 million new cases and 5,000 death per year.
One TB patient may infect 10-12 persons in a year. TB is a curable disease, early detection and treatment can save the life of TB patients. Incomplete treatment of TB makes it most dangerous to MDR TB.
These views were expressed by Film Actress Reema Khan, Dr. Tariq Shahab, Vice Chancellor Prof. Masood Hameed Khan and Dr. Rana Qamar at an Awareness Seminar and Walk organized by Dow University of Health Sciences (DUHS) to celebrate World TB Day 2016 at Ojha Campus. The objective to celebrate World TB Day Seminar is to create awareness about TB amongst the masses.
Reema Khan and Dr. Tariq Shahab further said that Pakistan nation has a very high spirit and they can overcome any challenge. Regarding TB, she said there is lack of awareness in our population that is why TB is spreading in and not eliminating from our country.
She stressed the need to create mass awareness in order to reduce this ailment from our country. The most rapid declines in TB incidence and death rates ever recorded were in places where economic growth was coupled with social, public health and medical advances. It is pleased to see that Dow University is providing state of the art TB treatment facility at Ojha Campus.
They assured their full support in the fight against TB. The Walk started from Ojha Institute of Chest Disease and ended up at Dow International Medical College. Participants of the walk were carrying placards and banners inscribed with slogans to 'United to imrpve TB'.
Prof. Masood Hammed Khan and Prof. Rana Qamar Pakistan rank amongst highest TB burden countries globally. According to an estimate, in Pakistan 0.5 million new cases occurs every year out of which 5,000 people die due to TB. He stressed to have counseling session for TB patients in order to minimize the burden of TB.
 They said that it is our responsibility to educate people about the prevention, diagnosis and treatment facilities of TB disease. Dow University is providing free of cost treatment to all TB and MDR TB patients. The existing facilities for the diagnosis, management and treatment of Tuberculosis have been greatly expanded. Patients from all over Pakistan come here and get treated free of cost. It has been recognized as a center of excellence for Tuberculosis by the World Health Organization.
Dr. Rao Nisar, Prof. M. Masroor also spoke on the occasion. Later on, Reema Khan alongwtih , Dr. Tariq Shahb, Prof. Masood Hameed Khan and Prof. Rana Qamar inaugurated Female MDR TB Ward at Ojha Campus. She also visit several differents of Dow University Ojha Campus. DNA