Govt encouraging private sector to cope energy crisis: Minister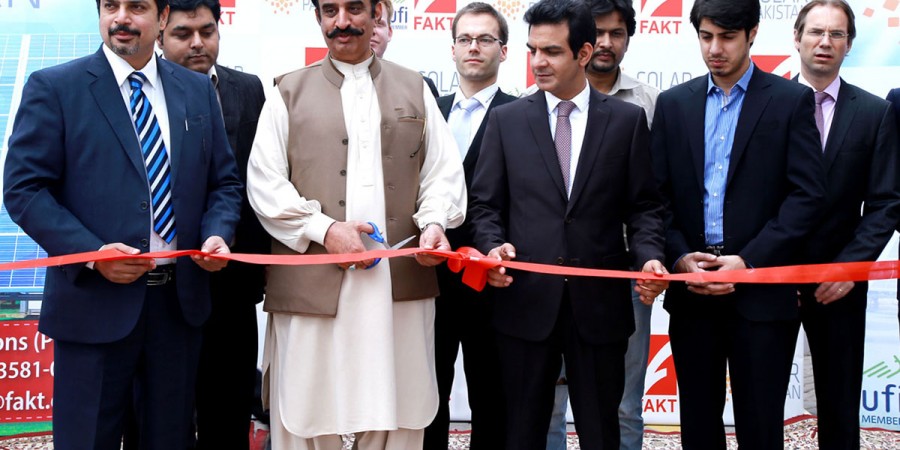 LAHORE, 25 MAR (DNA) – Provincial Minister for Mines and Minerals, Ch. Sher Ali Khan has said that Punjab government is encouraging private sector to cope with the energy crisis by using renewable sources along with hydel and thermal energy.
He said this while  talking to the participants of Solar Pakistan – The 5th International Renewable Energy & Power Exhibition & Conference being held at a local hotel from 25th – 27th  March 2016, organized by FAKT Exhibitions (Pvt) Ltd.  hile addressing he said that he praised the efforts of private companies to hold such Exhibitions.
He said that the event is an international platform for the solar industry.  At this stage events like these in Pakistan, are need of the hour for the wellbeing of the country and the residents of Pakistan.  He said that he was delighted to observe the participation of national and international companies from the solar industry in this event which has a growing interest to share technologies and ideas to find solutions for the energy crisis.
M. Saleem Khan Tanoli, C.E.O FAKT Exhibitions along with others were also present at this occasion.  The Chief Guest met and acknowledged participants in the exhibition and took keen interest in what the exhibitors had to offer. Over 100 companies from 15 countries including China, Germany, Japan and Turkey etc. participated in the event.
Solar Pakistan is country's only national energy exhibition, which has provided a platform to all the related business community which will enhance working relationship to advance business, upgrade systems administration and incorporating leaders to manufacture productive connections over the long haul. The event brings together local and international companies offering innumerable solar products and technologies with multitude of opportunities to explore.
With boundless opportunities, Solar Pakistan offers a wide and exquisite range of advanced equipments to cater business needs of visitors and provide new techniques to match the pace and grow in the ever-changing market trends.
Solar Pakistan aims to promote trade between countries in order to support the frame of economy, such events help in retaining economic growth and prosperity. The exhibition show casing the modern equipments and technology with huge foreign participation, is bound to bore succession and growth for the industry.
The event attracted a great number of local and international trade visitors on the first day and is expected to attract a greater number of visitors on the second and third day. DNA