Deputy Commissioner Attock plants sapling on Int'l Forest Day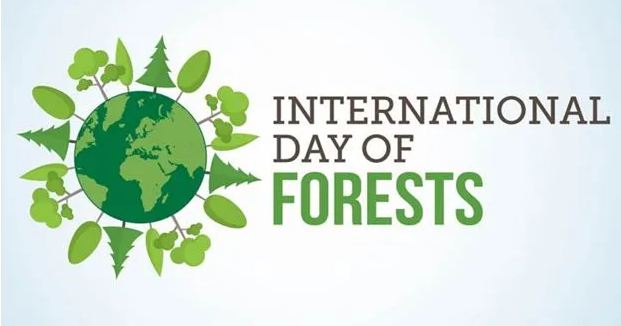 FROM QAZI SHOAIB KHAN
DNA
ATTOCK (MARCH-21): Deputy Commissioner Attock Rao Atif Raza on Tuesday while planting a sampling on the International Forest Day here in Attock has said that people should play their active role to make tree plantation drive a successful event in order to maintain natural environment for their next generation.
He was expressing these views after kicking off the tree planation campaign on the impressive ceremony held on the eve of International Forest Day celebrations here along the Ghazi Barotha Water Channel. Among others, the ceremony was also attended by the District Forest Officer Attock Mr. Ishfaq Bashir Bhutta, Deputy Director Public Relations Attock Mr. Shahzad Niaz Cheema and a large number of people from different walks of life. On this occasion, the Deputy Commissioner Attock Rao Atif Raza was also shared the updates that 13 lacs 71 thousands plants of different categories would be planted during the ongoing spring season.
The District Forest Officer while highlighting the salient features of the forest has said that 09 lacs 34 thousands plants were allocated for state lands, 01 lac, 48 thousands were handed over to provincial departments, 02 lacs 31 thousands plants for the owners of private lands and 58 thousands sampling will be planted by the defense organizations. The Deputy Commissioner Attock directed the forest department to also ensure the secureness of these sampling after completion of the tree plantation move.
Earlier, Deputy Commissioner Attock accompanied by Addl Deputy Commissioner Revenue Mr. Waqas Aslam Marth, Assistant Commissioner Attock Ms. Shaguta Jabeen and other relevant officers also inspected the distribution system of free flour to the deserving people at mega free flour points established in ground of District Council Attock. He said that the eligible deserving people could avail the facility of free flour after getting their registration all mega points set up in their six tehsils during the holy month of Ramazan, he added.