DC Attock says free flour drive would be constituted till 25th Ramazan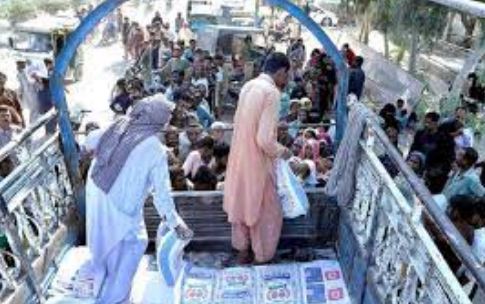 FROM QAZI SHOAIB KHAN
DNA
ATTOCK (APRIL-01): Deputy Commissioner Attock  Rao Atif Raza on Saturday while addressing the news conference has said that 3 lacs 36 thousand 205 bags of free wheat flour was distributed among the deserving people of the district at 32 points through a well organized manner. Responding different questions of the media persons, DC Attock told that free flour drive would be constituted till 25 Ramazan in compliance with the police guidelines of the Punjab Government.
He said that the supply of free flour was launched through out the district in coordination with all relevant department amid tight security to avoid any untoward stampede. He said that the necessary arrangements for distribution of free flour were made at all the sale points established in six tehsils include Attock, Pindigheb, Jand, Fatehjang, Hassanabdal and Hazro as well as at all union councils levels which open from morning at 06 o clockonward to facilitate the deserving people without any interruption.
DC Attock said that  separate distribution counters were set up for the gents, senior citizen and females where officials were also deployed to help the people on the spots. DC Attock said that free flour bag would be handed over only one person of the deserving family. He also appealed to the deserving people to avail this facility at their nearest distribution point.  He said the prices on other food items is also being strictly checked by the price magistrates to discourage the artificial inflation created by the illegal profiteers and hoarders particularly during the holy month of Ramazan.
In addition to, critical bazars have also been set up at conspicuous places of the markets for provision of edibles on subsidized rateswhich aimed at to extend immediate relief to the common man. He said that special program for vehicular traffic on the eve of Eid ul Fitr would be chalked out in coordination with the traffic police. DC Attock further said that the entire exercise is being monitored by himself along with DPO AttockDr.SardarGhyiasGul Khan to make the campaign a successful conclusion in transparent and peaceful manner, he added.