CPEC's pioneer, Abdul Qahir comes out with outstanding performance: Report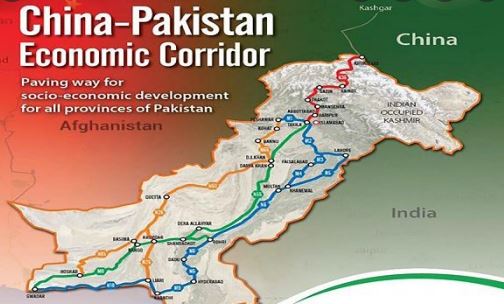 Islamabad, Feb 27 /DNA/ – Jamal Abdul Qahir has emerged as a pioneer of China Pakistan Economic Cooridor (CPEC) due to his outstanding performance, says a report published by Gwadar Pro on Sunday.
He spent over 18 years working in MCC Resources Development Company (Pvt.) Limited (MRDL), which has accounted for nearly 40% of his life so far.
With his hard work and excellent performance, Jamal Abdul Qahir was promoted as the Deputy Section Incharge in a smelter on 15th April, 2004 and won the award of outstanding employee of MRDL in 2021.
"China-Pakistan Economic Corridor (CPEC) is a game-changer," he noted, adding that the Saindak Copper-Gold Project has brought a lot to him, his family, his hometown and his country.
Rooted in the desert of Chagai District, Metallurgical Corporation of China (MCC), the pioneer and main force in China's iron and steel industry, has remained associated with the Saindak Mine since the 1990s, and its subordinate MRDL started operating this project in 2003. Destiny brought Jamal Abdul Qahir and MRDL together from then on.
Graduated from university in 1999, Jamal Abdul Qahir joined MRDL on 26th June, 2003, and worked for MRDL since then. "I decided to join this company because it was the first multinational company to work in Dalbandin District, Chagai, Balochistan.
With his hard work and excellent performance, Jamal Abdul Qahir was promoted as the Deputy Section Incharge in a smelter on 15th April, 2004 and won the award of outstanding employee of MRDL in 2021. For more than 18 years, Jamal Abdul Qahir has been a reputable and reliable employee of the company.
As the Deputy Section Incharge, Jamal Abdul Qahir's main responsibilities include taking charge of the preparation room for treatment of raw material and limekiln.
As he put it, this job has changed his family and his life. "My technical skills improved a lot with a good financial return. I became able to provide a good education for my children. With good earnings, my family is living a prosperous life."
On top of financial returns, this job helped Jamal Abdul Qahir broaden his horizons. "I never thought that I could go on a visit to some foreign countries," Jamal Abdul Qahir told the reporter.
MRDL arranged a tour for them to China. "This is the most exciting thing in my life. I was impressed by the development of China," he further said.
Being an outstanding employee is never an easy job. Jamal Abdul Qahir always takes the initiative at work. "I improved and optimized the standardized operation of the material preparation workshop during my work in the smelter," Jamal Abdul Qahir said, adding that this greatly reduced the failure rate of the equipment.
According to MRDL , Jamal Abdul Qahi also gave full play to his professional skills, and he actively gave advice to the company, which helped save a lot of costs for the company.
What is more, MRDL has established an intimate relationship with local people. Jamal Abdul Qahir as a team leader, led all the Pakistani staff in the workshop to cooperate with various production and operation tasks, and maintain the unity relationship between the Chinese and Pakistani teams.
"Over the past 19 years of operation we have been making steady profits and have paid over $468 million in taxes, fees and profits to the governments of Pakistan and Balochistan and the owner and created more than 1,900 jobs, procured about of various production and living materials worth $1.1 billion and contributed to the development of local trade, transportation, logistics and other industries and provided the livelihood to thousands of families in the surrounding areas," He Xuping, Chairman of MRDL said in a press release earlier this month.
Jamal Abdul Qahir is among those who made this miracle possible. "We hope that CPEC will change our economic conditions," Jamal Abdul Qahir told his wishes.
He is among tens of thousands of constructors who devoted themselves to CPEC, improving lives and also the local economy. He lives an average life like everyone else, and shines with diligence like every CPEC constructor.