Court exempts Zardari from assets reference case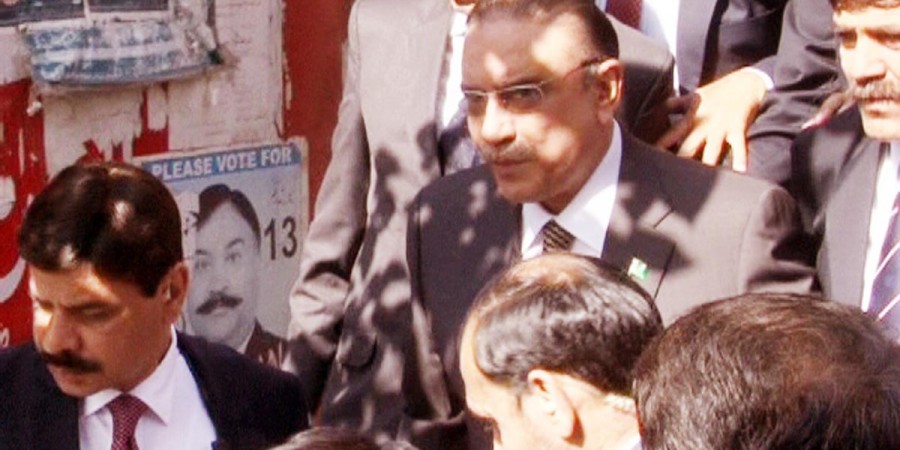 RAWALPINDI: An accountability court here on Thursday granted permanent exemption to Pakistan Peoples Party (PPP) co-chairman and former president Asif Ali Zardari from appearing before it in an illegal assets reference.
Zardari had failed to appear for the hearing twice, citing reasons of poor health and lack of security.
On his plea, Rawalpindi Accountability Court Judge Khalid Ranjha granted Zardari exemption from appearing before it, permitting him to be represented by his lawyer Farooq H. Naek in upcoming hearings of the case.
The court has summoned witnesses for the next hearing of the case scheduled to take place on June 2.
According to Zardari's counsel Amjad Iqbal Qureshi, the court premises are highly unsafe for the former president as well as for his lawyers. He added that there were almost eight to nine gates through which one can enter the premises of the court which he said signified inadequate security.
According to the reference, Zardari and former assassinated prime minister Benazir Bhutto are accused of illegally acquiring their assets. The case was also tried in a Swiss court.
Sources said that reopening of the reference was necessary to seek mutual legal assistance from Switzerland for repatriation of Zardari's assets for which the government had recently written to Swiss authorities.