Conducting transparent, impartial and free elections in province is my first priority: IG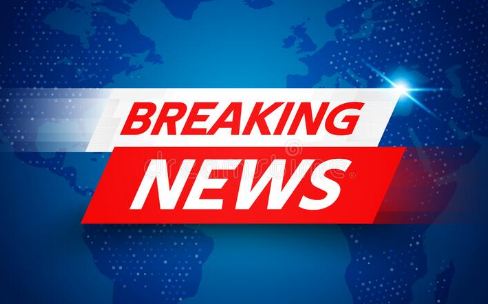 FROM QAZI SHOAIB KHAN
DNA
ATTOCK (JAN-25)  – The newly joined Inspector General Punjab Police Usman Anwar while sharing his policy priorities with the media on Wednesday has said that in compliance with the directions of the Election Commission, conducting transparent, impartial and free elections in the province is his first priority.
The Inspector General Punjab Police Dr. Usman Anwar highlighting the salient features of his policy has said that according to the instructions of the Care Taker Government and Election Commission, conducting fully transparent, impartial and free elections in the province is my first priority.  In this regard, performance of duties as per devised instructions and laws formulated by the Election Commission will be ensured in all cases. He said that steps will be taken under proactive policy to keep the province safe from the wave of terrorism and process of eliminating terrorists as well as their facilitators and miscreants will be accelerated.
Dr. Usman Anwar said that protection of life and property of citizens along with elimination of crimes is the main component of my policy. Likewise, He said that along with free registration of crimes, police response will be improved for promoting sense of security among masses. He   stressed that any delay in registration of cases in cases of dacoity, robbery and theft   would be intolerable and priority measures would continue to provide justice and all possible relief to the victims of such crimes.  Dr. Usman Anwar said that combing and intelligence-based operations will be expedited in vicinity of schools, colleges and hostels and dens of professional criminals to stamp out menace of drugs from the society. He said that drug addiction destroys homes as well as society, so for its elimination, a strict indiscriminate crackdown should be imposed. IG Punjab said that the process of issuing traffic license should be made easier for citizens and the number of learning offices as well as testing centers will be increased and traffic rules will be strictly enforced to prevent accidents.
Dr. Usman Anwar said that hundreds of brave sons of  police force have sacrificed their lives to maintain peace and order in the society, and all available resources will be used to solve the problems of their families.  He said that the legislative process will be completed for the recruitment of their family members in the police force on the Shaheed quota. IG Punjab said that the doors of my office will always be open for the citizens as well as the force and the open door policy will be promoted for direct communication with the citizens from the IG office to the police station level. He said that women officers and officials are the most important part of force and they will be given priority postings in commanding positions in police force.  IG Punjab said that coordination with FIA will be improved to prevent crimes related to telephonic fraud and cybercrime so that the process of punishing those involved in financial irregularities and harassment of women can be accelerated and accused could be punished.   IG Punjab said that the use of information technology will be enhanced to deal with the modern day challenges and timely measures will be taken to solve the social problems highlighted by the media. IG Punjab made it clear that good policies and initiatives taken by previous IGPs will remain continued.
IG Punjab while responding to media representatives said that  strict internal accountability of the police force has to make more active  and if any officer or official is found involved in any illegal activity; he will not have any sympathy. While responding to an answer IG Punjab said that the operation against the criminals will continue in the South Punjab Kacha area and measures will be continued under community policing for immediate resolution of public problems. He said that all possible steps will be taken to provide justice to the citizens with mutual cooperation of operation and investigation, he added.
QAZI SHOAIB KHAN, BUREAU CHIEF, DISTRICT ATTOCK