COMSTECH, LRBT Eye Surgeries and Training of Ophthalmologists in Niger begins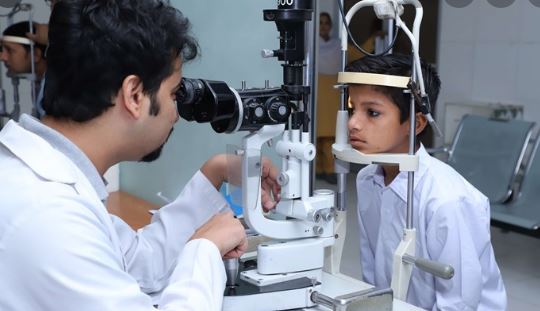 ISLAMABAD, NOV 24 /DNA/ – An advanced team of Pakistani doctors reached Niamey, Niger today early morning on a week visit to conduct Eye surgeries and training of local doctors in Niamey, capital of Niger, a west African least developed Muslim country.
The objective is to deliver high quality cataract services to improve vision related quality of life and reduce blindness related poverty. The visit has been arranged by COMSTECH with the collaboration of Islamic Development Bank under its Alliances to Fight Avoidable Blindness (AFAB) programme. LRBT Pakistan is partner of COMSTECH in this campaign.
It has been planned to conduct more than 400 cataract eye surgeries and training workshops for learning cataract surgery with phacoemulsification under this campaign. Apart from clinics, the Pakistani team will also launch public awareness campaign about eye health.
COMSTECH is an OIC organization based in Pakistan with the mandate to improve the scientific and technological capabilities of the OIC member states. LRBT-Pakistan is the largest NGO of Pakistan fighting blindness and transforming lives. LRBT provides state of the art comprehensive free eye-care in all 4 provinces of Pakistan with a network of 19 fully-equipped hospitals, 54 primary-eye-care-clinics and 4 outreach clinics.=DNA
=========================