COMSATS being run sans Executive Director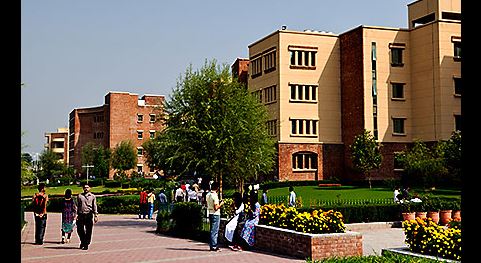 At present, COMSATS has 27 Member States and a Network of 24 International Science and Technology Centres of Excellence that facilitate pursuit of its mission of South-South cooperation
DNA
ISLAMABAD: Appointment of Executive Director COMSATS is still pending. The govt is yet to appointment an ED despite the lapse of more than one year since the departure of the then ED Dr. Junaid Zaidi.
The Commission on Science and Technology for Sustainable Development in the South (COMSATS) was established in 1994, as an intergovernmental organization (IGO) of the developing countries with its headquarters permanently based in Islamabad, Pakistan. It is an apex forum of the developing countries having Heads-of-State/ Government of the Member States as Members of the Commission. South-South cooperation is the major mechanism adopted by the organization to achieve its objectives. Hon. Nana Addo Dankwa Akufo-Addo, President of Republic of Ghana, is the incumbent Chairperson of COMSATS.
At present, COMSATS has 27 Member States and a Network of 24 International Science and Technology Centres of Excellence that facilitate pursuit of its mission of South-South cooperation.
The Executive Director is the head of the International Secretariat of COMSATS.The post of the Executive Director is vacant for the last one year (February 2021). The affairs of the Intergovernmental International Organizations are being run on ad-hoc basis by the Secretary, Ministry of Science and Technology having look-after charge of the post of the Executive Director COMSATS. It is worth mentioning that during the last one year, 4 Federal Secretaries, namely Dr. Arshad Mahmood, Mr. Nadeem Irshad Kiyani, Dr.Nazir Akhtar and the incumbent Ms. Humaira Ahmed, have assumed the look-after charge of the post of Executive Director COMSATS in their capacities as Secretaries of the Ministry of Science and Technology, Government of Pakistan. This very non-serious, casual approach of the MoST regarding appointment of the Executive Director has very badly suffered working of this only International Organization having permanent International Headquarters in Islamabad, Pakistan.
The Prime Minister of Pakistan is the appointing authority of the Executive Director COMSATS. The Prime Minister categorically directed the MoST that the post must be filled within three months time. The Prime Minister office has also conveyed serious concern of the Prime Minister over delay in appointment of the Executive Director COMSATS. However, the post of is still vacant due to un-known reasons.
As mentioned earlier that it is an inter-governmental organization, but due to non-professional attitude of MoST, the organization is suffering badly in absence of a regular Executive Director. No activity is being under taken due to non-availability of Head of the organization. The Secretary is also very much busy as Ministry has its own 15 subordinate offices including three universities i.e. NUST, NUETECH and COMSATS University.